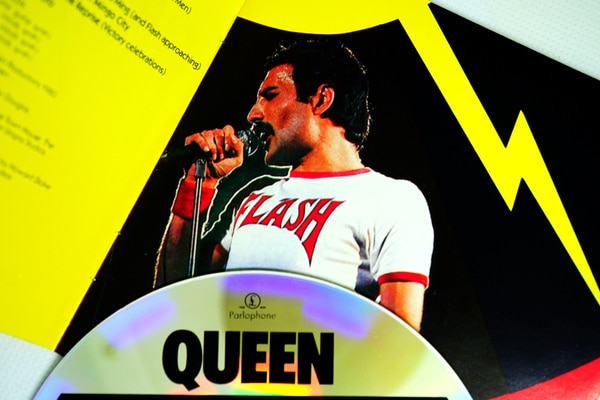 Yesterday (September 5) saw fans flock to social media to pay tribute to Freddie Mercury on what would have been the star's 75th birthday.
He was born Farrokh Bulsara on September 5 1946 in Stone Town, Tanzania. The singer passed away following bronchial pneumonia resulting from AIDS in 1991.
Freddie Mercury's impact on music lovers worldwide has never faded. You only have to check out the numerous social media posts to know that.
Fans tributes to Mercury
"'Who Wants To Live Forever?' No one can do that, but you will always live forever in our hearts. Happy 75th birthday, Freddie Mercury!", one fan wrote.
Another also added, "Happy heavenly birthday dear beautiful angel, the beautiful songs and moments you shared with us will always speak of a great person that you were, you will never be forgotten I love you".
"Happy Birthday to the greatest Frontman and Rock performer of all time", added another.
Another fan of the singer also wrote, "Today is an entirely special date. on a day like this one, but back in 1946, the legend himself… freddie mercury, was born. to shine, to entertain, and to love. the singer will then forever remain in our memory. know that we all still love you".
https://twitter.com/FrankiiLynes/status/1434305571486777347
https://twitter.com/michaelxmercury/status/1434275096340975620
https://twitter.com/JoKeR_mufc/status/1434399448646389761
Meanwhile, other fans sent special messages to mark the late singer's birthday.
https://twitter.com/Federicaffff/status/1434293292737441792
This is my humble offering, remembering Freddie Mercury, on what would've been his 75th birthday.
Forever in our hearts, the music lives on#FreddieMercury #Freddie75 #FreddieMercury75 @OIQFC pic.twitter.com/p3YjMch4mH

— Dawn (@DawnSunrise1) September 5, 2021
https://twitter.com/freddie_mercury/status/1434410972127678467
https://twitter.com/fledmay/status/1434174533615771652?ref_src=twsrc%5Etfw%7Ctwcamp%5Etweetembed%7Ctwterm%5E1434174533615771652%7Ctwgr%5E%7Ctwcon%5Es1_&ref_url=https%3A%2F%2Fwww.nme.com%2Fnews%2Fmusic%2Ffans-pay-tribute-queen-freddie-mercury-late-singer-75th-birthday-3037254
This year also saw Queen celebrate 50 years since their formation. Speaking back in April, Brian May said that despite feeling proud of such a milestone, it was difficult to completely enjoy such an occasion without Freddie there by his side.
"Well I'm proud. Of course, we're proud of what we've done and we're still around", May said.
"I think it also…because Freddie's not here it changes our feelings a little bit. There's always going to be that little bit of reticence in a sense", he added. More here.
May also said in another interview that Mercury would still be very much part of Queen if he was still alive today.
He said, "He would still be saying 'Oh I need to do my solo stuff', but he would be coming back to the family to do what we do".
"He's always in my thoughts and I can always feel what he'd say in a certain situation, oh what would Freddie think, ah he'd like this, he'd laugh at this or whatever", he added.
"He's so much part of the legacy we created, that will always be the case".