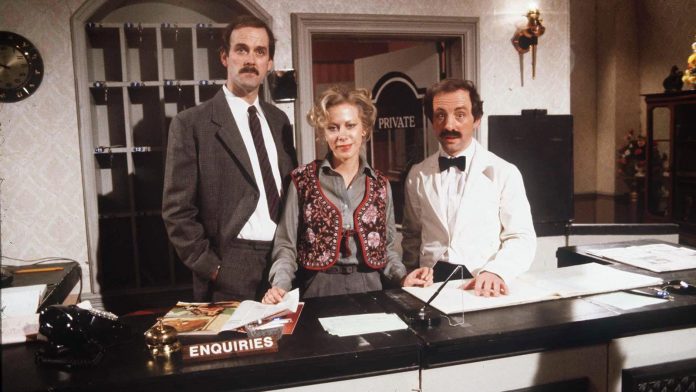 One of the most famous episodes of the 1970s sitcom Fawlty Towers, starring Monty Python's John Cleese, has been removed from UK streaming service UKTV because it contains racist slurs.
The episode features a goose-stepping John Cleese and another character who speaks offensively about the West Indies cricket team.
In a statement UKTV said: "UKTV has temporarily removed an episode of Fawlty Towers, The Germans, from Gold's Box Set.
"The episode contains racial slurs so we are taking the episode down while we review it. We regularly review older content to ensure it meets audience expectations and are particularly aware of the impact of outdated language.
"Some shows carry warnings and others are edited. We want to take time to consider our options for this episode."
Pic Crd: Sky News