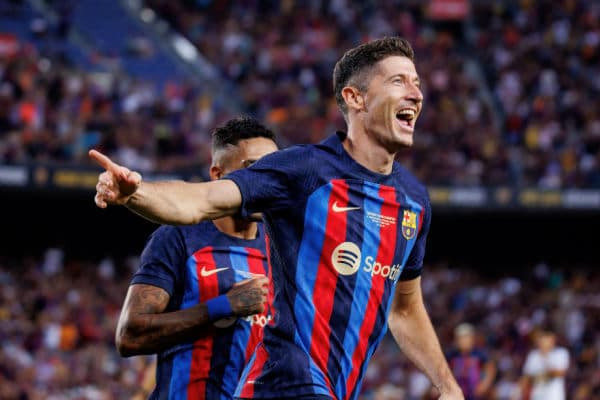 Spotify have shared details FC Barcelona player playlists onto their platform, offering fans of the Spanish football club an insight into what music the players listen to.
Last year, the music streaming service announced a previously unheard partnership with the club, in a deal reportedly worth £237 million.
This deal also saw Barcelona put the Spotify logo onto their match day and training kits, as well as renaming their stadium the Spotify Camp Nou.
The deal applied to both the men's and women's teams. More on this from Nova here.
"a direct link"
This latest intiative is to "a direct link between players, fans, music and Spotify", according to a press release.
From next week onwards, FC Barcelona fans will be able to find out what music inspires or motviates their players to perform on a match day.
Alexia Putellas who captains the FC Barcelona women's team has curated the first playlist, with Spanish midfielder Pedri also sharing his favourite list of tracks.
"We are all so passionate about our music in the team and I am proud to be the first Barça Femení player to curate the Matchday playlist. I hope fans will enjoy the music and feel what it's like to be among the players as we get pumped up for a match!", Putellas said of her playlist.
Joining the club in 2012, Putellas has enjoyed a hugely decorated career with the Spanish giants, winning 6 Spanish league titles, along with inspiring Barcelona to win the Women's UEFA Champions League in 2021. Check out her playlist here.
20 year old Barcelona midfielder Pedri has already established himself as a vital member of the Catalans' midfield. Despite his age, Pedri has already earned just shy of 20 international caps for Spain, as well as playing at the recent World Cup in Qatar last December.
"I'm really happy to take over the Matchday playlist and share my favourite tracks", the Barcelona star said of his playlist. "Music is all around us as football players from training to the changing room before and after matches. I hope you enjoy my selections – Visca El Barça!". 
See that playlist below.