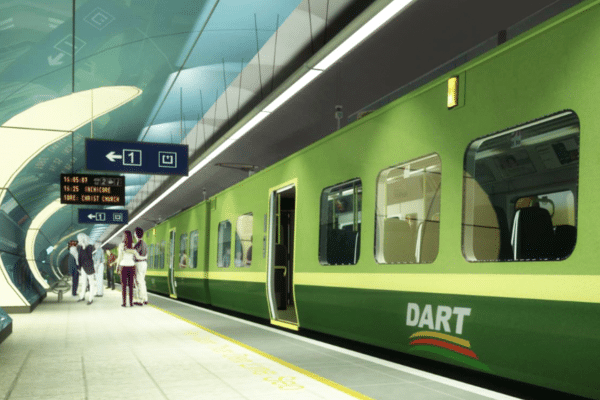 The business group Dublin Chamber has expressed concerns over suggestions that the Dart Underground project will not be included in the Government's National Development Plan, due to be announced on Friday.
The chamber say that even if the full Dart Underground project cannot be advanced over the life-time of the new National Development Plan, the bare minimum funding must be put aside so that the project remains a viable future option, the Chamber said.
Enough funding should be set aside to allow the National Transport Authority (NTA) and Transport Infrastructure Ireland (TII) to continue with design and planning work over the next decade and to allow Iarnrod Eireann to progress the acquisition of key sites along the proposed Dart Underground route.
The Dart Underground line, which would run under Dublin city centre and link all rail, Dart and Luas services in the capital, was first mooted in the 1970s.
The Dart Expansion Programme, including Dart Underground, has been given strong endorsements by the NTA and TII. The Chamber said the business case for the project is extremely strong, with the proposed line offering a number of major benefits, including: improving the integration, efficiency and use of public transport; reducing carbon emissions; and improving the economy with a very positive cost benefit ratio of 1.6. The NTA's own business case has indicated that the Dart Underground project would provide total net benefits of €6.12 billion.
According to Dublin Chamber CEO Mary Rose Burke: "Compared to expensive motorway projects, which require extensive exchequer funding for annual maintenance, Dart Underground would be likely to break even in operating terms. The Dart Underground project will be essential to keep Dublin and surrounding counties into the future. Without it, Dublin's ability to cope with the projected jobs and population growth will be placed in severe jeopardy."
The Chamber has warned that a failure to put money aside now for the acquisition of sites will result in the State having to fork out even more money in the future to progress this essential project.