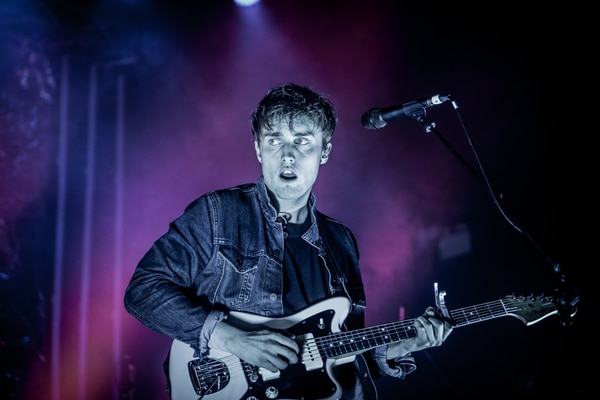 Last night's Brit Awards saw singer Sam Fender land Best Rock/Alternative Act.
The Brit Awards were hosted by Mo Gilligan for the first time who replaced Jack Whitehall. The ceremony saw Fender hold off Coldplay, Tom Grennan, Wolf Alice and Glass Animals to win Best Rock/Alternative Act.
Fender's "Seventeen Going Under" was also nominated for album of the year.  The album was released last October.
Last November, Sam Fender had also revealed that he turned down a collaboration with Elton John. 
"Elton is now actually a friend, so I've been hanging out with him and learning some of his tricks", Fender said of his decision. "He's a legend. We were going to do something for his 'Lockdown Sessions' album but I needed to stay focused on what I was finishing".  
Liam Gallagher Performs At The Brit Awards 
Along with Fender, the ceremony also saw Liam Gallagher perform his brand new hit "Everything's Electric".
The song features on the former Oasis frontman's album Cmon You Know. Liam Gallagher is of course famous for his Rock n'Roll swagger and this performance at the Brits more than lived up to that mantra.
See for yourselves here.
Ahead of the Brit Awards, Gallagher spoke about his latest album.
"Some of it's odd, man", Liam Gallagher said of the album. "I'd say 80 per cent of the record's a bit peculiar, but still good. And 20 per cent of it's kind of classic, like this".
He added, "But, you know, if you're going to do something a little bit different, do it in these times, because if people don't dig it, just blame it on COVID innit? And then we'll go back to the normal stuff on the next record".
In the same interview, Liam Gallagher admitted he is not quite so much Rock n'Roll these days, admitting that it is more vocal exercises and Yasmin teas as opposed to sex, drugs, rock n'roll with him these days. More on that from Nova here.