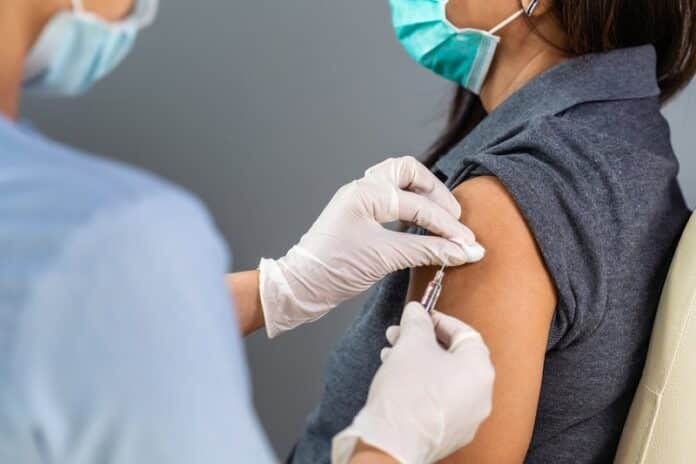 Minister for Health Stephen Donnelly has announced that the final people on the priority list should be vaccinated by the end of quarter 3 of 2021.
If this target is achieved, it would mean that everyone in the country would be vaccinated by the end of September.
Speaking to Pat Kenny this morning, Donnelly announced that everyone who lives or works in a nursing home should get their first vaccine by Sunday week, January 24.
70,000 health care workers are also due to get their first dose by then as well.
Donnelly also revealed that everyone over the age of 70 should get their first dose by the end of March, with some people in that age group receiving their second vaccine by then.
The rollout of the vaccine is being "sped up" according to the Minister for Health, as Ireland is currently using the Pfizer/BioNTech and Moderna vaccines.
The Oxford/AstraZeneca vaccine has been sent to European Medical Agency for approval and Donnelly admitted he will be in discussion with his European colleagues to figure out if there is a way of speeding up the approval process.
The second quarter of the year should see the vaccination of people with underlying health conditions, key workers, school staff, and anyone aged 55 or older.
This would mean that remaining workers in "occupations important to the functioning of society"; anyone else aged 18 and upwards; and children, teenagers and pregnant women would be vaccinated by the end of September.
The Minister for Health also defended Ireland's plan of working with the EU on vaccines.
"Every country in the world is screaming for these vaccinations: because we are buying as part of the biggest economic group in the world… our belief is we have access to a level of vaccines far beyond what we'd be able to get as a small country if we went off on our own."
Once the Oxford/AstraZeneca vaccine is approved, the vaccine rollout should increase significantly. Another game changer in the battle against Covid-19 will be the Johnson and Johnson vaccine.
This vaccine only requires one dose and is based off traditional vaccine methods i.e. injecting a person with a small amount of the virus to let the body develop antibodies against it. Other vaccines already rolled out are based off new technology that have been developed in recent years.
The update comes as Ireland battles its third wave of Covid-19. 46 deaths and 3,086 cases were announced yesterday. While the case count and positivity rate has fallen, the number of deaths are expected to get worse before they get better as hospitals around the country are running out of ICU beds.