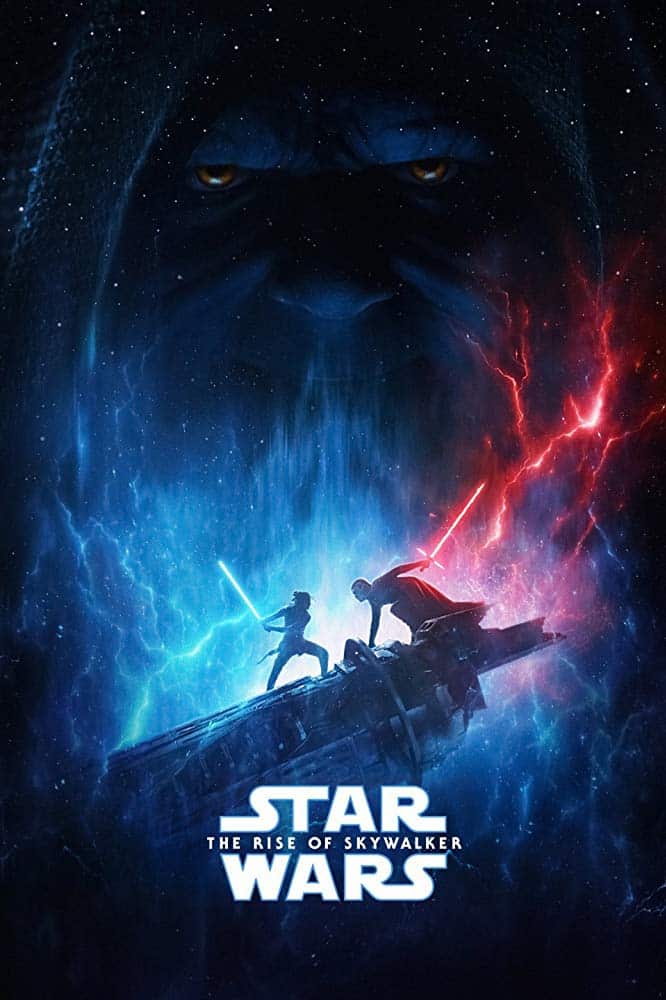 The final trailer for Star Wars: Episode IX – The Rise of Skywalker has been released .
Rey played by Daisy Ridley, Kylo Ren Adam Driver, Finn John Boyega, Poe Oscar Isaac as well as C-3PO Anthony Daniels and BB-8 all feature in the newly released clip.
The late Carrie Fisher, who died before the release of The Last Jedi, also makes an appearance thanks to scenes shot during The Force Awakens.
Directed by JJ Abrams, Star Wars 9 will focus on the regrouping of the Resistance following heavy losses against the First Order and Kylo Ren in The Last Jedi in 2017.
Also returning will be Maz Kanata Lupita Nyong'o, General Hux Domhnall Gleeson, Rose Tico Kelly Marie Tran and Chewbacca Joonas Suotamo.
Newcomers include Richard E Grant, Naomi Ackie, Lost star Dominic Monaghan and Keri Russell in a "crucial" role believed to be associated with Luke Skywalker!
In terms of the original cast from the originals of George Lucas sees Billy Dee Williams reprise the role of Lando Calrissian, having last appeared as the smuggler in Star Wars: Return of the Jedi, along with Denis Lawson who plays Luke's Rogue Squadron co-founder, Wedge Antilles (fun fact: he's Obi-Wan Kenobi actor Ewan McGregor's uncle).
Abrams has also confirmed that Ian McDiarmid will be back as the villain Palpatine – although some have theorised he actually appeared in The Last Jedi in disguise as another character.
One huge theory that's been doing the rounds the film's title refers to the character who became Darth Vader in Revenge of the Sith from 2005.
Star Wars: Episode IX – The Rise of Skywalker reaches cinemas on 16 December 2019.
The saga will end, the story lives forever. Watch the final trailer for @StarWars: #TheRiseOfSkywalker in theaters December 20. Get your tickets now: https://t.co/MLbzRXrCJb pic.twitter.com/RLllQGme76

— Star Wars | Andor & Tales of the Jedi On Disney+ (@starwars) October 22, 2019