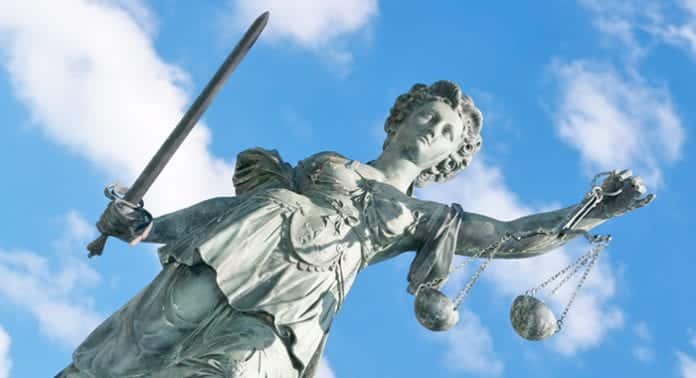 Today marks a major step forward for the rights of crime victims, with the passing of Fine Gael's Criminal Justice (Victims of Crime) Bill in the Dáil.
That's according to Fine Gael Dublin Rathdown TD, and Solicitor, Josepha Madigan who said the new legislation puts victims at the centre of crime policy for the first time in this country.
The legislation transposes the EU Directive, 'Directive 2012/29/EU' into Irish law, establishing minimum standards on the rights, support and protection of victims of crime fulfilling a commitment in the Programme for Government to publish legislation to implement the EU Victims of Crime Directive.
"Victims must be at the centre of any policy on crime. Being a victim of crime – whether a serious offence or a minor one – leads to all kinds of suffering and anguish. The harms caused by crime can be psychological and emotional, as well as physical or financial.
"Despite this, victims have been ignored for far too long in this country. Fine Gael is putting this right with new legislation giving victims the priority and protection they deserve.
"The legislation ensures that victims of crime receive appropriate information, support, and protection and that they are able to participate with dignity in criminal proceedings. It gives victims a whole host of statutory rights for the first time.
The rights apply all the way through the criminal justice system, from a victim's first contact with the Gardaí, right the way through to when the offender is released from prison.
"Among the most important rights this Bill gives victims are the right to be informed of any decision not to institute a prosecution of the offence committed against them – and the right to request a review of that decision.
"Under the current ad hoc system, there has been only one case where such a decision has been overturned. "Earlier this year we also announced an additional €250,000 in funding for organisations working with victims of crime, bringing the total funding available in 2017 to €1.7 million."
This funding will assist community and voluntary organisations across the country who work to reduce the trauma experienced by victims of crime and support them to move on with their lives. This includes informing victims of their rights and court accompaniment for those who need it.
"A recent Crime Victimisation Report shows why this work and the new legislation is invaluable. It found that almost 40% of crime victims did not report it to Gardaí. Victims must be reassured they will be supported and taken seriously if they report a crime."
"As well as strengthening rights for victims, we also of course want to reduce crime occurring in the first place. Fine Gael is tough on the perpetrators of crime, particularly repeat offenders. Recent Bail legislation introduced by Fine Gael brought in stricter bail terms for repeat serious offenders."
The new Bail laws also strengthen the voice of victims, allowing courts to hear evidence from the victim of an offence before making a decision on bail. "As a result of Operation Thor, the initiative, designed to protect our streets, communities and homes, burglary figures have shown a significant downward trend."
"Fine Gael reopened the Garda Training College in Templemore after Fianna Fáil closed it down during the recession, and we have a plan to achieve an overall Garda workforce of 21,000 personnel by 2021."
"We have also invested heavily in the Garda fleet, with over 720 new vehicles coming on stream since the start of 2015 and a provision of €46 million for new Garda vehicles under the Capital Plan 2016-2021."
"Fine Gael is committed to tackling crime and as today's legislation shows, we are also determined to put victims at the centre of our approach, where crime does occur." Deputy Madigan said."