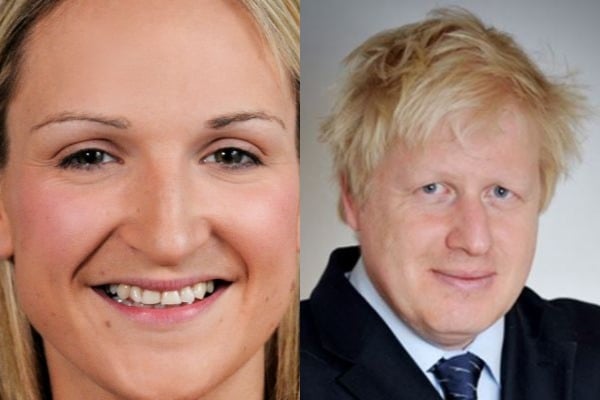 Technology or trusted trader schemes can't replace the backstop, according to the Minister for European Affairs.
Helen McEntee's comments come as Boris Johnson meets with EU leaders ahead of this weekend's G7 summit.
With 71 days until the Brexit deadline, Boris Johnson says he'll enter fresh talks with EU leaders "with a lot of oomph."
The British Prime Minister is in Berlin today and Paris tomorrow ahead of the G7 summit this weekend in Biarritz.
His demands this week to abolish the backstop were dismissed by the President of the European Council, Donald Tusk yesterday.
The Minister for European Affairs Helen McEntee says there are simply no alternatives to the backstop:
"Any suggestion that we can have some sort of trusted trader scheme, that we can have a technological solution .. again they simply don't work, and they have actually, saying that they haven't been put forward, they haven't been tested? They have been looked at over the last three years. "
She adds that Ireland needs to protect it's own interests:
Prime Minister Johnson isn't getting the support he wants on this side of the Atlantic, but it's a different story in the US where President Trump gave his full backing to the PM.
"It's a very tough bargain…. and I think that UK has the right man in charge right now, the right person in charge…. in the form of Boris."
With the October 31st deadline now looming, the European Parliament's Brexit co-ordinator Guy Verhofstadt summed up this week's Brexit business quite simply.
"The time for bluster and political blame games is fast running out."