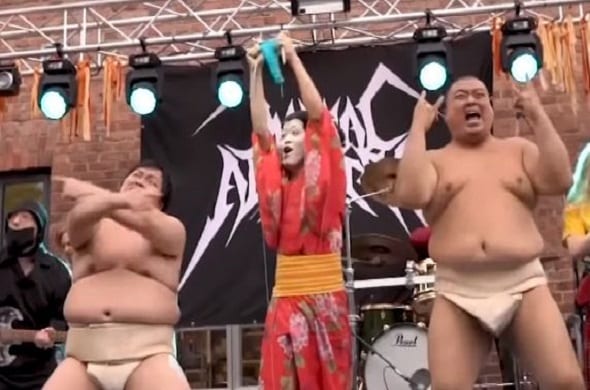 Joensuu, Finland held the first ever Heavy Metal Knitting Championships on July 11th, 2019 and as one would expect…there's another Heavy Metal Knitting Championships on the horizon!
The competition is exactly what says on the tin, a load of people knitting whilst wiggin' out to heavy metal.
According to The Metro, the contest saw competitors from Denmark, UK, Russia, Israel, and more compete for the er…honour of competing.
The 2019 contest was won by Giga Body Metal group from Japan, who are in the video below in kimonos and employin. The winners also showed off their  sumo wrestling skillz as well.
You can also watch an audition tape via the below YouTube playlist.
The Heavy Metal Knitting Championships explained the huge popularity of the contest:
"Finland is the promised land of heavy metal music. There are 50 heavy metal bands per 100 000 Finnish citizens, which is astonishingly many and actually more than anywhere else in the whole world."
"The number of needlework enthusiasts is equally high, as according to even the most modest estimates there are hundreds of thousands of people in Finland who are immersed various kinds of needlework crafts, knitting included."