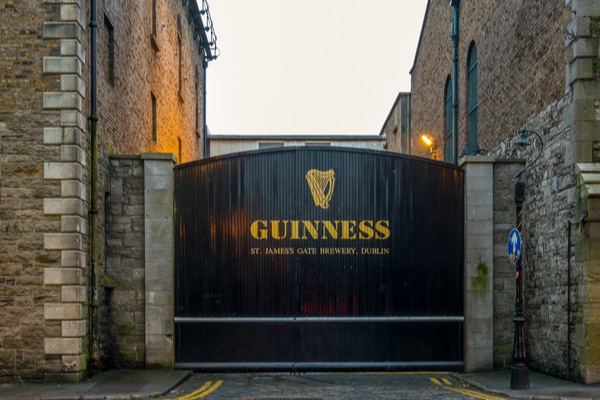 The iconic Guinness Brewery, and national treasure of the Emerald Isle, suffered from a small fire at St James's Gate, just weeks before the pubs reopen. Firefighters rushed to the scene at the brewery near the iconic Guinness Storehouse yesterday shortly after 10am, The Journal reports.
At around midday, a "small fire" was extinguished at the brewery and is understood not to have affected the brewing operations. The incident had been contained in the barley roaster drum, and thankfully, reduced the risk of spreading to other rooms or nearby buildings.
Nearby stations, Dolphin's Barn and Tara Street sent three Dublin Fire Brigade units to the scene. Accompanied with breathing apparatuses, firefighters entered the building, just off School Street, to tackle the small fire.
A spokesperson of Diageo told The Journal that a "small fire" had broken out "inside a barley roaster drum at Saint James's Gate". The incident was contained quickly, and we were back in operation at our roast house in a matter of a few hours, with no impact on brewing operations."
A spokesperson for Dublin City Council said units were called to a fire at the brewery, shortly after 10.00 am yesterday morning. The fire was located within the Guinness complex and three units from Dolphins Barn and Tara Street fire stations attended. "The incident was brought under control by firefighters in breathing apparatus and the incident concluded at 12.30 am. No injuries were reported."
This would not be the first time a fire broke out at the iconic brewery, although it was nowhere near as bad as in 1986. An explosion in the fermenting section of the Guinness Brewery in Dublin caused substantial damage to the plant and sent debris into the surrounding streets. The early morning blast was heard for miles and three workers were taken to hospital with minor injuries.