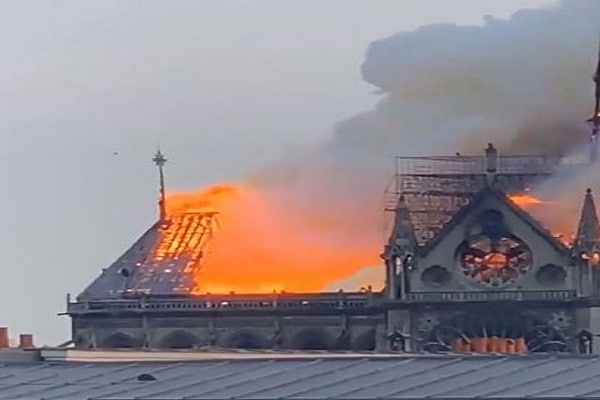 The roof at Notre Dame Cathedral has collapsed after a fire which broke out at the cathedral this evening.
The fire started out at the cathedral in the French capital, Paris, just after 6pm. Footage of the roof collapsing emerged online.
According to the Parisian fire service the cause of the fire is reported to possibly involve the renovation works being carried out at the site.
BREAKING: The roof of the Notre Dame Cathedral has collapsed into the church: pic.twitter.com/gXTUzRXV9L

— J.D. Durkin (@jiveDurkey) April 15, 2019
#NotreDame: 'The roof has entirely collapsed, there are flames coming out the back of the cathedral as if it was a torch'@charli, Journalist at France 24, at the scene of the fire. pic.twitter.com/2B0IrMiDcL

— FRANCE 24 English (@France24_en) April 15, 2019