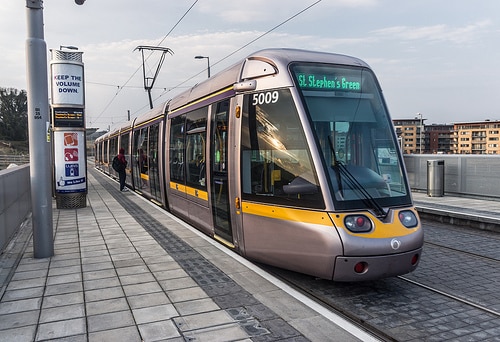 The first extended green line Luas is now in operation. Trams on the line are being extended by 11-point-one meters.
That will increase passenger capacity from 319 to 408. The first of the extended trams was rolled on the Green Line today.
25 more are expected to be in operation within the next 14 months. The Times reports, Luas catered for a record 41 million passenger-journey in 2018.
That was an 11 percent increase over the previous year. Passenger numbers are expected to jump by a similar amount in 2019.