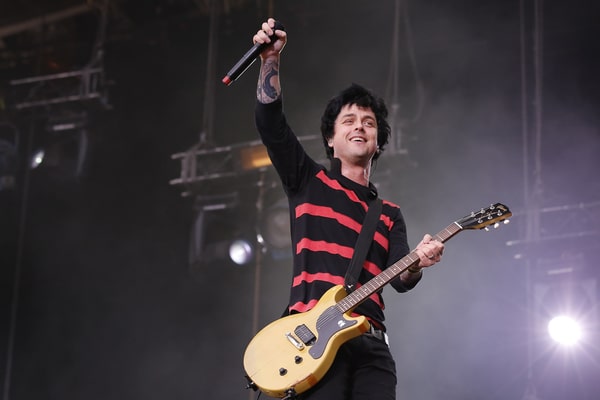 150 musicians from a flash mob in Romania performed well known Green Day track "Boulevard Of Broken Dreams". 
The track was performed by flashmob CITYROCKS. They have previously released covers of Metallica's "Enter Sandman" and Nirvana's "Come As You Are". 
Taking to the grounds of Bánffy Castle, the flashmob also performed this track with vocalists, drummers, bassists, and guitarists. Check out this track's footage below.
This performance also mirrors a live cover of Foo Fighters' "Learn To Fly". This flashmob featured over 1,000 musicians. It took place in Cessana, Italy in 2015.
CITYROCKS later agreed to play a gig in Italy, after seeing this live performance.
Check it out here.
Speaking of Green Day
Earlier this month, Green Day also released their latest single "Holy Toledo".
Announcing the release of their track, Green Day said they were going to be "tearing it up tonight". They had released tracks "Pollyanna" and "Here Comes The Shock" earlier this year.
The track also begins with frontman Billie Joe Armstrong wanting to visit "where the trouble begins". 
Armstrong can be then heard singing the chorus, "We're hell raisers/ Death wish cravers/ We're running with razor blades/ Party favours/ Sex with strangers/ We don't care what the neighbours say". More on this here.
It was also confirmed that Green Day will also perform at the Super Bowl LVI on February 13. They will feature alongside Gwen Stefani and Miley Cyrus. More on that story here.
Along with several other bands like Radiohead and U2, as well as Paul McCartney, Dave Grohl, Elton John and Noel Gallagher, Green Day will be auctioning off guitars to help musicians affected by the pandemic for a charity called Music Rising.
On this, U2 guitarist Edge released a statement.
"Unfortunately there are many musicians and crew members who continue to struggle since the pandemic. If this multigenerational chain is broken, we lose more than just a few concerts we lose an entire culture that stretches back centuries", he said.
"Some of the world's greatest musicians and friends of Music Rising have generously donated their personal instruments to raise money for Music Rising. We hope you have a chance to bid on one or more of the beautiful instruments in the auction. The monies raised goes to musicians and crew. Your support continues to be invaluable to Music Rising".
More on this report from Nova here.