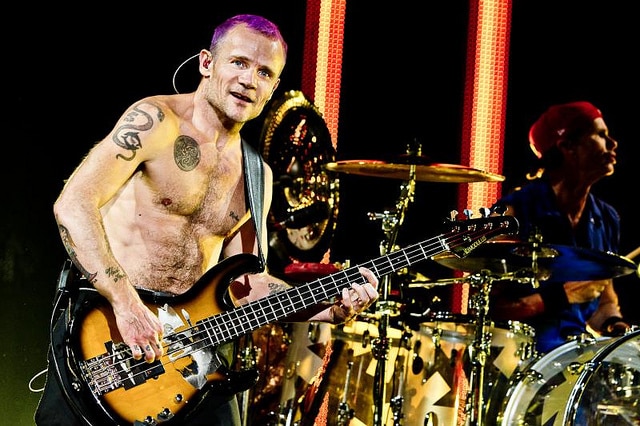 Red Hot Chili Peppers' bassist Flea has spoken about the current state of rock music in a new interview. Flea didn't hold back as he wasn't to pleased with where rock music is at.
Flea was recently interviewed on Pearl Jam Radio, a show that's broadcast on Sirius XM and hosted by Pearl Jam guitarist Mike McCready.
On the show, Flea bemoaned the fact that there isn't as many rock bands around anymore. He said that he thinks rock music is truly dead nowadays.
Flea said "I just remember being so excited that we were playing with Pearl Jam and with Smashing Pumpkins, because it was just an exciting time for rock music. A lot of times, especially recently, I look at rock music as kind of a dead form in a lot of ways. Nothing to take away from us and Pearl Jam, because obviously I believe we're relevant bands that come with a real energy."
He continued saying "When we were kids, when I said I want to be in a rock band and that's what I'm doing for my life, that's what I was going to do, no question."
Flea described how it has changed over the years as nowadays forming a band is seen as "Oh great, let's get you an image consultant, and a lawyer, and a manager, and let's see what we can do here. It's a great money making opportunity for you junior."
Photo Credit: Ben Houdijk