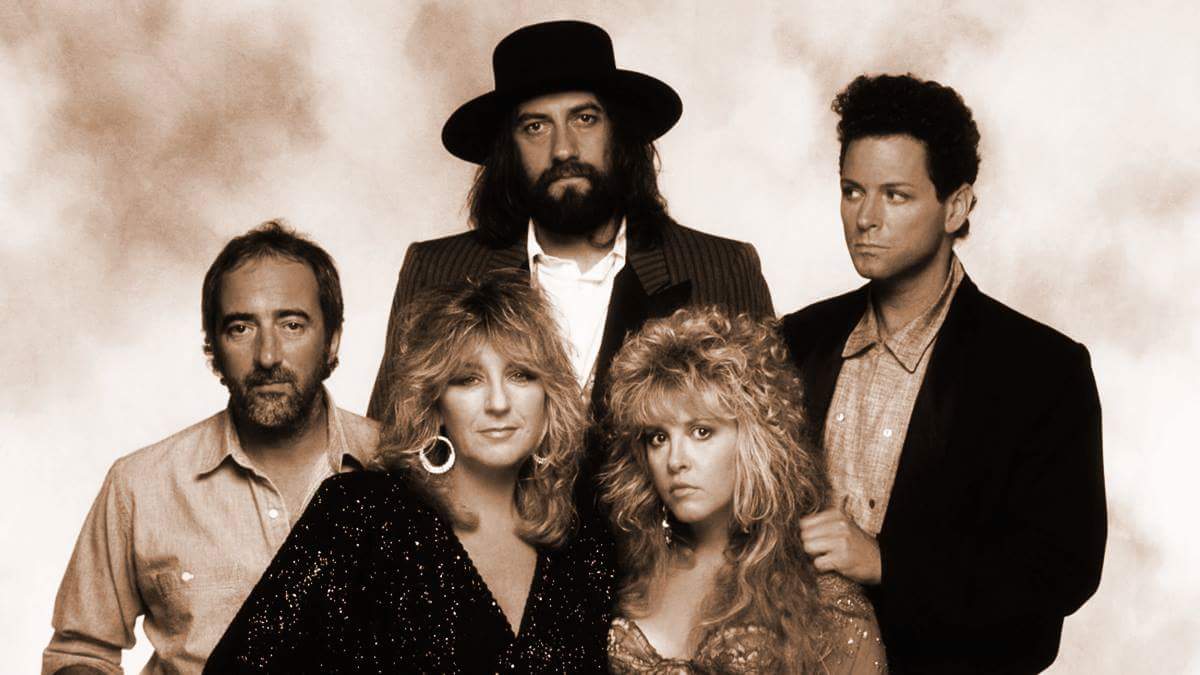 Following 30 years of not touring, Fleetwood Mac are back on the road, much to fans' delight. However, Lindsey Buckingham will not be joining the band on tour, nor did he do so back in 1987 after the release of their critically acclaimed comeback album, 'Tango In The Night'. Despite Buckingham remaining active with the band for the next two decades after rejoining the band in 1996 for 'The Dance' reunion tour, he will not feature in their upcoming North American tour. The hugely successful band are scheduled to kick start their North American tour tonight, accompanied by Tom Petty and The Hearbreakers' co-founder and lead guitarist Mike Campbell, along with Crowded House and Split Endz frontman Neil Finn.
In a statement issued by Fleetwood Mac this year regarding Buckingham's absence from the tour, the band simply stated: "Lindsey Buckingham will not be performing with the band on this tour. The band wishes Lindsey all the best." The remaining members of the band, consisting of Stevie Nicks, Christine McVie, John McVie and Mick Fleetwood claimed: "Not to hedge around, but we arrived at the the impasse of hitting a brick wall. This was not a happy situation for us in terms of the logistics of a functioning band. To that purpose, we made a decision that we could not go on with him. Majority rules in term of what we need to do as a band and go forward."
Buckingham joined Fleetwood Mac in 1974 along with Stevie Nicks, and wrote some of the band's most iconic songs, including "Go Your Own Way", "Tusk" and "Second Hand News". Although Fleetwood Mac did not explicitly state that Buckingham was fired from the band, he suggested otherwise: "I have sadly taken leave of my band of 43 years, Fleetwood Mac. This was not something that was really my doing or my choice." Buckingham added: "It harmed the 43-year legacy that we had worked so hard to build, and that legacy was really about rising above difficulties in order to fulfill one's higher truth and one's higher destiny." However, Lindsey Buckingham has had a successful solo career since leaving Fleetwood Mac, and is currently preparing for his solo tour, set to commence on the 7th October.
The band has received a great deal of backlash following their decision to tour without Buckingham, but they remain enthusiastic about jamming with Mike Campbell and Neil Finn. "We are thrilled to welcome the musical talents of the caliber of Mike Campbell and Neil Finn into the Mac family. With Mike and Neil, we'll be performing all the hits that the fans love, plus we'll be surprising our audiences with some tracks from our historic catalogue of songs. Fleetwood Mac has always been a creative evolution. We look forward to honoring that spirit on this upcoming tour."
Fleetwood Mac are set to play tonight at the BOK Centre in Tulsa, Oklahoma. The band have not announced a European tour as of yet.