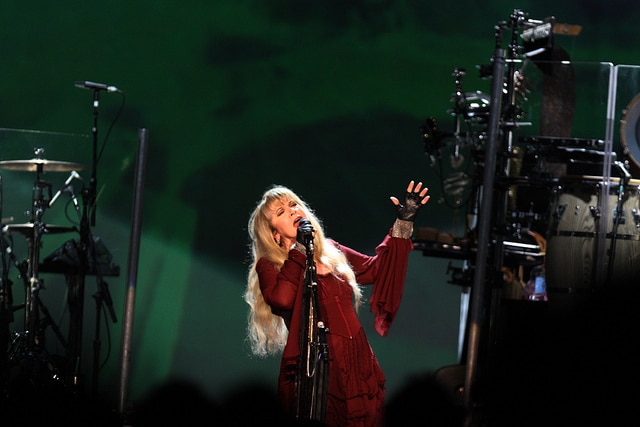 Fleetwood Mac were forced to cancel a show in Birmingham last night, due to the illness of one of the band members. The band was set to play at the Genting Arena yesterday, but had to pull out due to an unspecified band member falling ill.
In an official statement, the band said "We are very sorry to announce that due to illness the Fleetwood Mac concert at Birmingham Genting Arena this evening will not take place and has been re-scheduled for Tuesday 7th July 2015". They reassured fans that their tickets will still be valid for the new date.
Fleetwood Mac will be headlining the Isle of Wight Festival this weekend, appearing with the likes of Blur, The Black Keys and The Prodigy. The band were among the favorites to headline Glastonbury this year but they lost out to John Giddings Isle of Wight Festival.
Giddings spoke recently about beating Glastonbury to booking them "Glastonbury are in a privileged position, whereby they sell out in advance. They could book my granny and still have a festival. The rest of us are still in the realms of having to book a decent line-up and make it attractive to people and want them to come."
Photo Credit: Eva Rinaldi