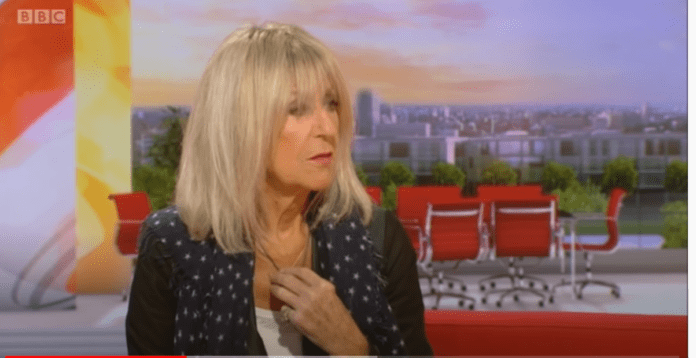 Fleetwood Mac's Christine McVie has sold her back catalogue to Hipgnosis. McVie wrote hits such as "Don't Stop" and "Little Lies".
McVie sold the copyright of 115 songs to the London firm for an undisclosed fee. This firm allows investors the chance to take advantage of royalties from a selction of classic hits. The firm has also spent over £1.4 million on buy the rights of the likes of Neil Young and McVie's former Mac bandmate Lindsey Buckingham in the last year.
The founder and chief executive for Hipgnosis Merck Mercuriadis spoke about acquring McVie's rights.
"In the last 46 years the band have had three distinct writers and vocalists but Christine's importance is amply demonstrated by the fact that eight of the 16 songs on the band's Greatest Hits albums are from Christine". 
Christine McVie was also thrilled that her songs were deemed "worthy of merit".
"I am so excited to belong to the Hipgnosis family, and thrilled that you all regard my songs worthy of merit", she said.
Following the purchases of Buckingham's and now McVie's music catalogue, Hipgnosis now owns 48 of 68 tracks on Fleetwood Mac's most successful abums.
Mercuriadis had said earlier this year that when it comes to artists whose music catalogue Hipgnosis acquires, cultural importance is key.
"So, with over £1bn invested, we only own 57,000 songs. But 10,000 of them are Top 10 songs, almost 3,000 of them are No.1 songs. So it's a very small catalogue, relative to Universal, Warner or Sony. But the ratio of success within that catalogue is very high, there are very few songs that are not successes", Mercuriadis said.
More Mac news
Meanwhile, another former bandmate of McVie from Fleetwood Mac, Stevie Nicks has recently cancelled upcoming shows due to the rise in Covid-19 cases in the US.
— Stevie Nicks (@StevieNicks) August 10, 2021
The singer bad been due to perform in Colorado, Texas and California, but these shows have been cancelled.
"These are challenging times with challenging decisions that have to be made", Nicks said in a statement. "I want everyone to be safe and healthy and the rising Covid cases should be of concern to all of us".
"Because singing and performing have been my whole life, my primary goal is to keep healthy so I can continue singing for the next decade or longer".
"I'm devastated and I know the fans are disappointed, but we will look towards a brighter 2022".
More on that here.
Back in Feburary, McVie said hinted that a Fleetwood Mac reunion still could be on the cards. More here.