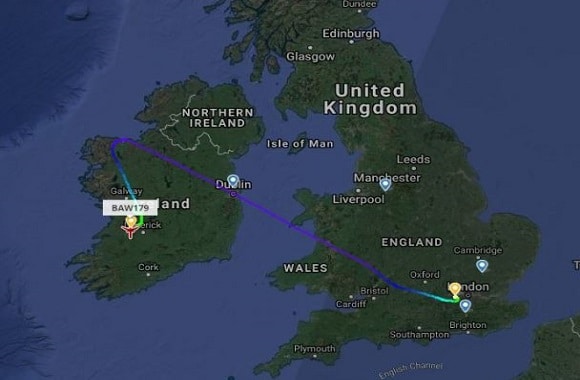 A passenger jet bound for New York had to make an emergency landing at Shannon Airport yesterday evening
That's after the crew claimed they had a suspicion of a fire was on board the aircraft. According to The Examiner, British Airways flight BA-179 was en-route from London to New York at the time.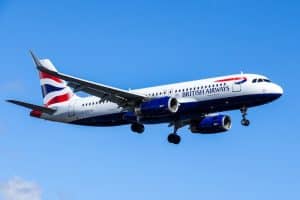 At roughly 7.30pm yesterday evening, the jet was flying north of Enniscrone in Sligo, when the crew declared an emergency.
Staff onboard instructed air traffic controllers that they wanted to divert the Boeing 777-300 craft to Shannon Airport. Flight Crew told controllers that they would need to dump aviation fuel while changing direction to Shannon.
INCIDENT: British Airways #BA179 London Heathrow to New York JFK (Boeing 777-300ER G-STBB) turned back over NW Ireland, declared Pan Pan with ATC & has just diverted to Shannon. Pilot advised ATC an indication of fire at the rear of the aircraft but unable to pinpoint the source. pic.twitter.com/5wyzHQKZDf

— Airport Webcams (@AirportWebcams) August 24, 2019
The pilots confirmed that they had received an alarm in the cockpit which indicated there was a fire in the rear of the aircraft.
Fuel was then jettisoned from the craft while on their way to Shannon and then the craft remained in a holding pattern north of the airport for a short period time as they performed a routine checklist.
According to passengers, a burning smell was detected in the rear cabin. It's understood that one or more ovens at the back began to smoke. The crew unplugged power to the galley area in an effort to solve the problem.
At 7.41pm, the flight landed safely and was received by airport fire and rescue services. Firefighters carried out visual inspections of the aircraft to check for any evidence of fire.
Once it was confirmed that fire crews could see no sign of fire, the aircraft journeyed to a taxiway so that fire personnel could carry out further inspections.