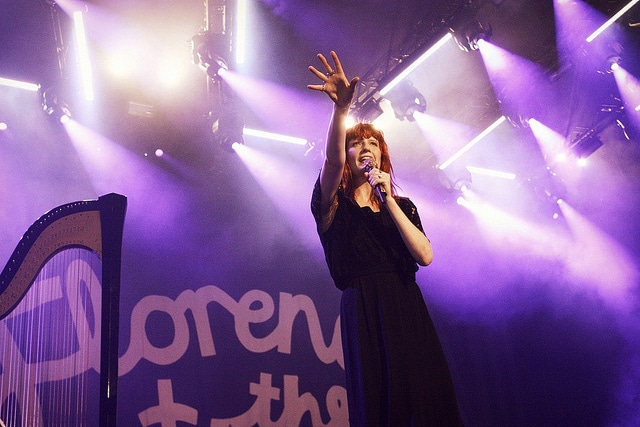 Florence +The Machine have recently announced a UK and Ireland tour for later this year in September. In February they released their third album titled How Big, How Blue, How Beautiful, which has recently topped the UK Album Charts.
The tour begins with two Irish dates, first In Belfast then Dublin and includes several UK dates including: Glasgow, Newcastle, Nottingham, Manchester and Birmingham. The tour will finish up with four dates at London's Alexandra Palace.
How Big, How Blue, How Beautiful is the band's first album since 2011, when they released Ceremonials. Speaking about the new album Florence Welch spoke about working with producer Markus Dravs "He encouraged me to be a bit more open, I guess". The result was a much more personal third album than either of her previous efforts.
Welch also spoke about some of themes that appear on the album "Relationships not working out, trying to figure out how and why your relationship with yourself isn't working out. That stuff humbles you and it's human, things that everyone goes through".
Florence + The Machine will be playing The Odyssey Belfast on September 9th and the 3arena in Dublin the following night on September 10th.
Photo Credit: Lee Gwyn