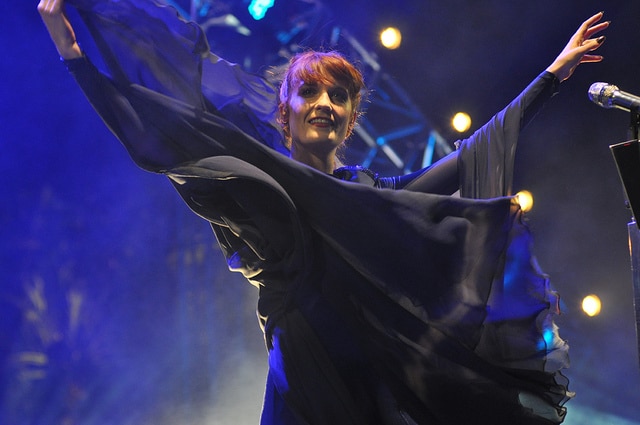 Florence and The Machine are back again with a new music video for the song 'St Jude'.
The video is a continuation of her last video 'What Kind Of Man', both songs are taken off her upcoming new album.

The English indie group will release their upcoming LP titled,  How Big, How Blue, How Beautiful, on May 29th.
'St. Jude' was directed by Vincent Haycock, who has previous shot videos for Paul McCartney and Lana Del Rey. Describing the video Haycock says: "'St. Jude' picks up where the video for 'What Kind of Man' left off, continuing the relationship-themed story depicting Welch wandering through some glum scenery.
"It's obviously about relationships, but it's also about Florence traveling through our version of the Divine Comedy and the first layer of Hell."
Florence and The Machine's last record titled Ceremonials, was released over three years ago and the follow up has been in the pipeline for quite some time.
Ceremonials was a massive success, it went to number one on the Irish album charts and has been certified by the Irish Recorded Music Association as a 3x platinum selling LP.
How Big, How Blue, How Beautiful is due to be released on May 29th. The record was produced by Markus Dravs, who previously worked with Arcade Fire on their albums Neon Bible, The Suburbs and Reflektor. As well as producing Bjork, Mumford & Sons and Coldplay's Viva la Vida or Death and All His Friends.
Speaking about the producer, the band's singer Florence Welch said: "Markus has done a few Arcade Fire albums and he's done Björk's 'Homogenic', which is a huge record for me. And I felt he had that balance of organic and electronic capabilities, managing those two worlds. And, you know, he's good with big sounds. And l like big sounds. And he's good with trumpets, and I knew I wanted a brass section on this record."
How Big, How Blue, How Beautiful track list:
Ship To Wreck
What Kind Of Man
How Big How Blue How Beautiful
Queen Of Peace
Various Storms & Saints
Delilah
Long & Lost
Caught
Third Eye
St Jude
Mother