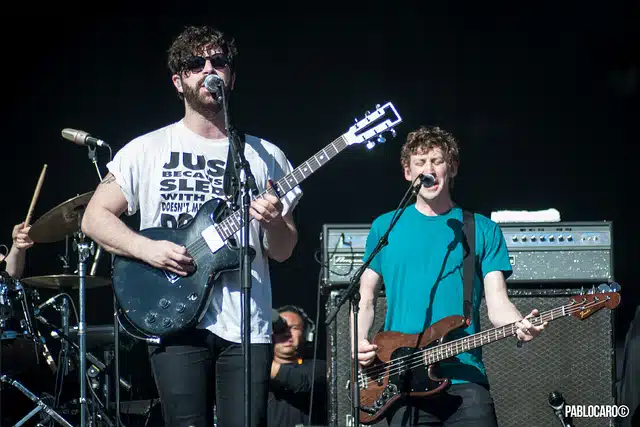 Foals have released a brand new music video which was shot with a CCTV camera. The track itself 'London Thunder' is the latest single of the band's upcoming album What Went Down which releases this month on August 28th.
Foals played 'London Thunder' at a CCTV session recorded in Studios La Fabrique in the south of France. The band decided to record in the south of France this time around with producer James Ford, who has worked with likes of the Arctic Monkeys & The Klaxons.
Speaking about the song, frontman Yannis Phillippakis said "It's probably informed by touring, being absent in some way." Yannis elaborated on this saying "We've been to a lot of airports over the last few years, and sometimes there's this cool melancholy to an airport at a certain hour of the evening."
'London Thunder' is the fourth track to be revealed from the new album with title track 'What Went Down', 'Mountain At My Gates' & 'A Knife In The Ocean' already being released in some form or another.
You can check out Foals CCTV video for 'London Thunder' down below.
Photo Credit: Pablo Caro