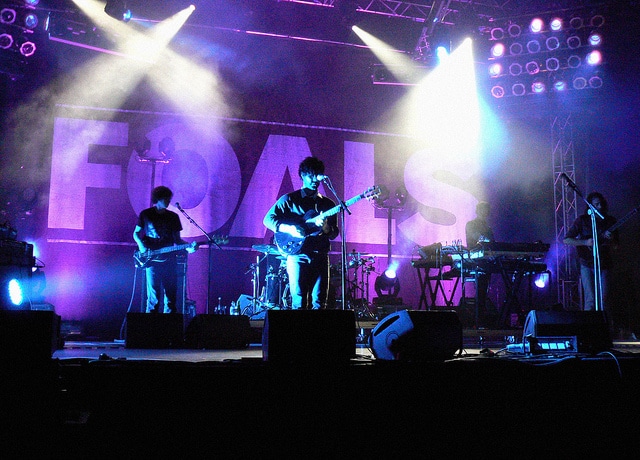 After they released a teaser for their new video a few days ago, Foals have now released the full video for 'Mountain At My Gates'. The song is the second single to be released off their upcoming album What Went Down.
The video was shot entirely on a Go Pro using their Virtual Reality technology for the video. It shows the band performing high up in what appears to be a village on top of a mountain. What makes the video interactive is that you can choose where to look and no matter where you steer the camera the band follows.
It supposedly works best on Google Chrome or on the You Tube app, where you can use your mouse or the A/W/S/D keys to manipulate the video. It really is a unique experience as a music video, and the way its shot makes it seems like your at your very own Foals gig.
Speaking about the song, frontman Yannis Phlippakis said "I'd recorded the beginning riff on my phone ages ago. At the beginning it had a baggy feel, but became less so with more work." later adding that "Normally I write voraciously in books and journals, then harvest a lot of that for the record. This, though, came out instantaneously in the room."
Photo Credit: smokeghost