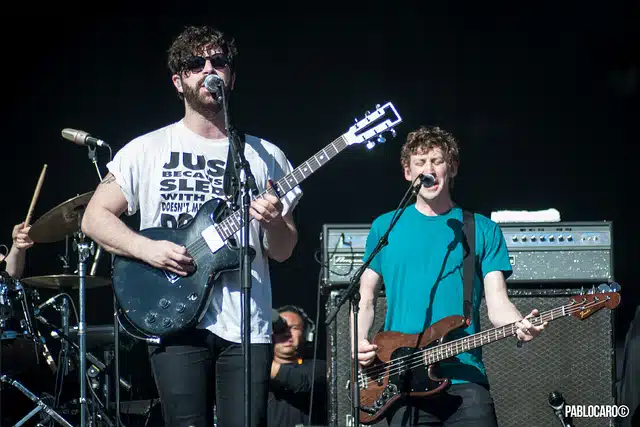 Foals have released their newest video 'Birch Tree' from their most recent album which came out last year. The new single is off their album What Went Down.
The new track follows on from the band's two previous singles 'What Went Down' & 'Mountain At My Gates'. 'Birch Tree' is more like the latter track and is a much more chilled number than the more aggressive 'What Went Down'.
This is very apparent in their new video for 'Birch Tree' as it shows the band roaming around in what looks like Los Angeles mucking about in the sun.
The song itself showcases Foals ability to write indie songs with legitimately catchy guitar hooks. It's also similar in vein to their hit single 'My Number' from their previous album Holy Fire with it's sing along chorus.
The band will be starting their full arena tour this year after a couple of intimate gigs in London at the end of 2015. Foals will be playing in venues all around Europe in the coming months.
Foals will aslo play Dublin's 3Arena on February 10th. The night will kick off with a DJ set by Peace, followed by a support slot from Everything Everything. Check out the video for 'Birch Tree' down below.
Photo Credit: Pablo Caro