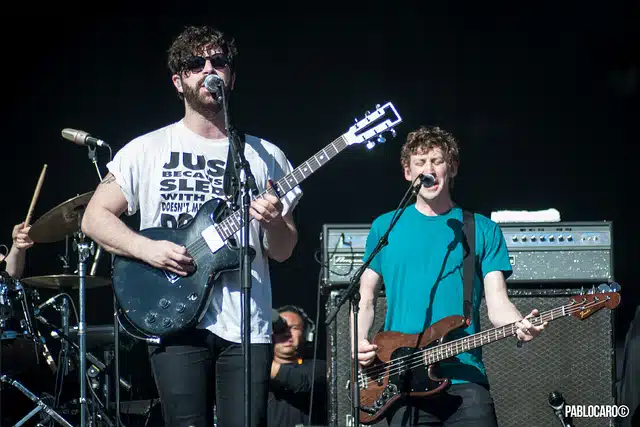 Foals have released a new lyric video for their latest single 'Night Swimmers'. It is the fourth track to be released off the band's new album What Went Down which released on August 28th.
Foals recently promised that their upcoming tour will be "feisty, savage and f**king special" when they embark next year. One of the dates on their European tour includes a show at the 3arena in Dublin on February 10th.
The band are currently touring South America and recently spoke about the European leg of the tour in a new interview. Foals frontman Yannis Philippakis said "We're gonna go out there and make it savage, give it intensity and f**k sh*t up."
He continued saying "The tour means a lot to the band but we're aren't going to let the shows scare us, with the big arenas and stadiums that we will be playing in Europe."
"For a while I guess I had this punk guilt that had me thinking, 'How are we gonna translate our energy?' But I just think, and I don't want this to sound conceited, but if we're there, we'll make it something really f**king special." said Yannis.
You can check out Foals new lyric video for 'Night Swimmers' down below.
Photo Credit: Pablo Caro