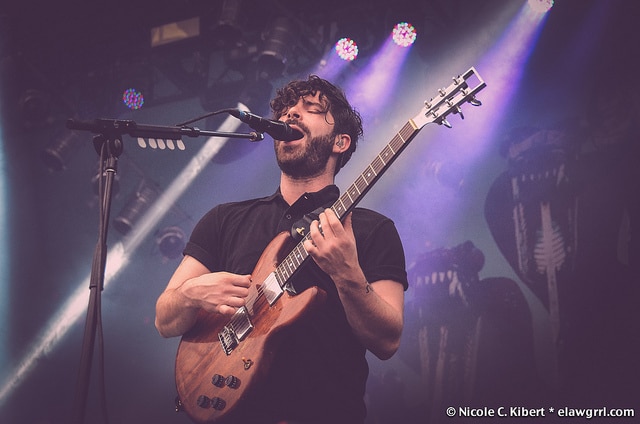 Foals have released a video teasing their new album, which is set to come out sometime later this year. The video doesn't give too much away and shows the band in a room thrashing out a new song. You can't actually hear the song at first, only a ambient synth in the background. It's only at the very end when you finally hear a small snippet of the band's new material.
The follow up to 2013's Holy Fire is still yet untitled, but in a recent interview with NME frontman Yannis Phillipakis said the album is "heavier, poppier and weirder" than their previous effort. The band also stated that they would like to record it closer to home after describing their decision to record 2009's Total Life Forever in Sweden as "ludicrous".
Foals keyboardist Edwin Cosgrave spoke about feeling a little homesick, saying "I'd like to do it in London– or as close to my house as possible, because I've discovered late in life that I really love staying at home!". One thing that is slightly strange in the video teaser, is that you don't actually see Edwin in the video, only the other four members. If this is intentional or not remains to be seen.
Yannis Phillipakis elaborated on the new album saying "We felt that the spread on Holy Fire was good but on this we wanted to push it out even further, so the extremes were further apart. The heavier songs are heavier, the poppy songs are poppier and weirder."
Photo Credit: Nicole Kilbert