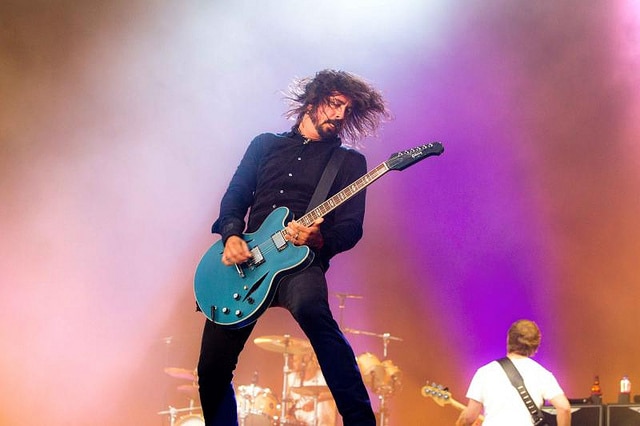 Foo Fighters recently covered Queen's classic collaboration with David Bowie 'Under Pressure' at a gig in Milton Keynes over the weekend. Of course they had the help of some rock royalty on hand to make it even more meaningful.
One of them was from Queen himself, drummer Roger Taylor was joined by Led Zeppelin bassist John Paul Jones for the performance. The Foo Fighters were playing the first of their three make up gigs in England after Grohl broke his leg and they had to cancel their Wembley & Glastonbury shows.
At the gig in Milton Keynes on Saturday night, Foo Fighters paid tribute to Freddie Mercury on what would have been his 69th birthday with a rendition of 'Under Pressure'.
Grohl addressed the fans as the the two rock legends appeared on stage "Now look. I don't know if y'all have ever seen a supergroup. This is a 'superdupergroup," adding that "I don't know what to say because this doesn't happen every day. Let me tell you that the Foo Fighters, are living out our rock n' roll fantasy with you tonight."
You can check out their very special performance of 'Under Pressure' with Roger Taylor and John Paul Jones down below.
Photo Credit: Ben Houdijk