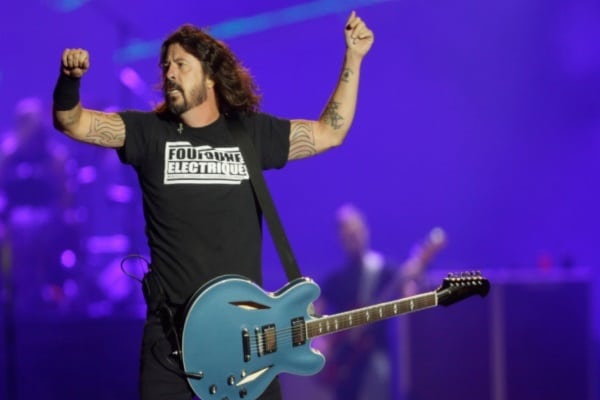 Would you like to listen to the article instead of reading it?
Over the weekend, Foo Fighters debuted their new track 'Nothing At All' at their livestream event.
At the event Foo Fighters: Preparing Music For Concerts, Foo Fighters promised a "few surprises", including debuting and performing new tracks from their latest album 'But Here We Are'. 
The livestream was recorded at the band's 606 Studio in Northridge, California, and it also included behind-the-scenes footage of the recording.
Such footage includes the band performing an eight song set in rehearsals.
Along with recently released tracks, 'Rescued' and 'Under You', Foos also debuted 'Nothing At All', which also features on this upcoming album.
Check out their latest single below.
Welcome To Foo Fighters John Freese
One such surprise which was revealed by Foo Fighters, was the unveiling of John Freese as the band's new drummer.
Following months of speculation and rumours, Freese was confirmed as the band's new touring drummer, with the likes of Glen Power, Matt Cameron and Rufus Taylor all previously linked with the role following the tragic death of Taylor Hawkins last year.
Freese boasts quite an impressive CV, having previously worked with the likes of Guns N'Roses, Paramore, Devo, Nine Inch Nails and more.
More on this story from Nova here.
Foo Fighters officially have a new drummer !! Welcome Josh Freese !! pic.twitter.com/gcXGMGCV0H

— Giuseppe Mercadante (@itsmercadante) May 21, 2023