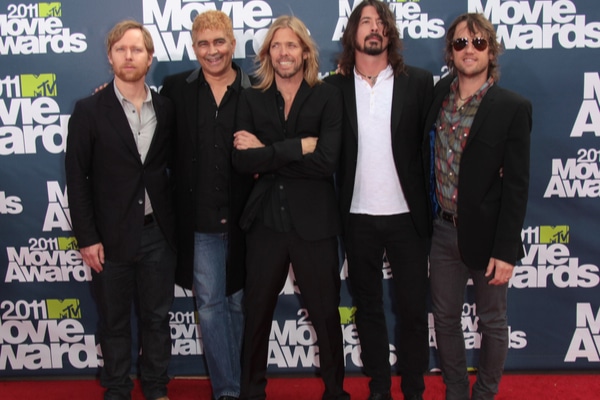 Foo Fighters have confirmed that they have dropped Minnieapolis's Huntington Park Arena from their upcoming US Tour.
The band have taken this decision over the venue's "refusal to agree to the band's COVID-19 safety measures".
Foos will hit the US for 16 dates from May to August 2022. This tour will kick off in Pennsylvania before finishing in Los Angeles.
But now, Dave Grohl and co have announced that their Minnieapolis show at Huntington Park on August 3 will not go ahead.
They said that this is due to the venue's refusal to comply with Foo Fighters' proposed Covid protocols. They are also looking for a venue that will abide by their proposals.
It has been reported that the stadium will not mandate facemasks. They will also not make allowances for negative Covid tests or proof of vaccination to be allowed entry.
"unable to perform at that venue"
In light of their announcement, the band released this statement.
"Due to Huntington Bank Stadium's refusal to agree to the band's COVID safety measures, Foo Fighters are unable to perform at that venue". 
They continued, "We apologize for any inconvenience and are working on finding a suitable replacement one that will prioritize the health and safety of everyone working and attending the show".
A representative for the stadium also added that they "declined to change its existing protocols for large events, which have been effective".
They also said, "We continue to encourage everyone to get vaccinated, wear a mask when in large crowds, and take appropriate steps to protect public and personal health".
Foo Fighters' stance on Covid vaccines has come under fire in the past. Anti-vaxxers gathered outside the band's gig in California, protesting against Foos' "support of discrimination".
People have been split on the band's stance on performing at fully vaccinated gigs. More on that report from Nova here.
Foo Fighters also earned themselves a Grammy nomination. More on that here.
The band also released a video for their track "Love Dies Young". Check it out here.