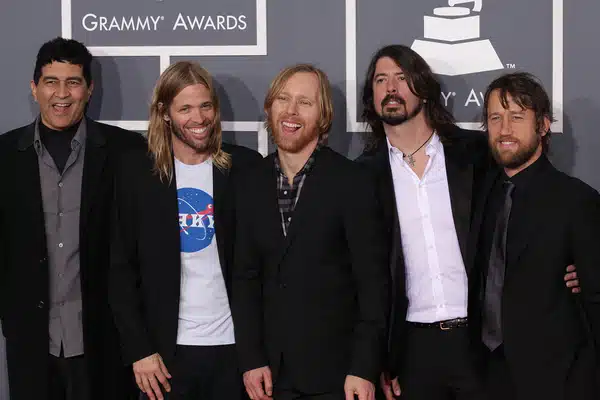 Foo Fighters recently shared a brand new video for their song featured on the new 'Fraggle Rock' revival series.
Dave Grohl and his bandmates released the track, titled 'Fraggle Rock Rock' late last month in partnership with Apple Tv+ as part of the official soundtrack to 'Back To The Rock'. The show features guest appearances from 'The Office''s Ed Helms and 'Saturday Night Live''s Kenan Thompson among others.
The video dropped yesterday (February 10) and shows the Foo Fighters performing in a jam-packed venue as the Muppets' Uncle Traveling Matt appears onstage. Other muppets can be seen interspersed throughout the video while the band performs.
At one point, Uncle Traveling Matt takes over for the Foo's Rami Jaffee on the keyboard during the 'Fraggle Rock Rock' breakdown. The muppet announces "I've got this" before Jaffee shoves him out of the way.
Matt also takes advantage of the shared performance to shred away on Grohl's guitar and to thank the cheering audience before telling the Foo Fighters: "Now get off the stage!"
"Fraggles + Foo Fighters = the rock supergroup we never knew we needed," an official description reads.