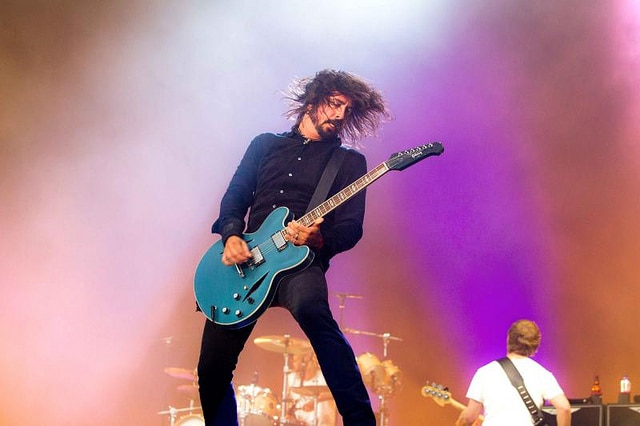 After winning two Emmys for their series Sonic Highways, Foo Fighters were apparently kicked off from playing at the premier award show. The band were due to perform at the Primetime Emmys but were taken off the bill.
The news came from a recent video published by TMZ who interviewed Foo Fighters frontman Dave Grohl. They asked Grohl why he didn't attend the event to which he said "You know what, we were supposed to play on the Emmys, and we were gonna play on the Emmys, and then they kicked us off."
Then the reporter asked for what reason did they kick Foo Fighters off the bill to which Grohl replied "I can't tell you. Do your research, but they did."
They recently picked up two Emmy Awards for their documentary series Sonic Highways. They collected the awards at the Creative Arts ceremony of the 67th Emmy Awards on September 12. They were supposedly then meant to play at the Primetime Emmys but were clearly booted off the schedule.
The Primetime Emmy Awards themselves took place in Los Angeles on Sunday evening. You can check out the video of Dave Grohl's response to TMZ's questioning here.
Photo Credit: Ben Houdijk