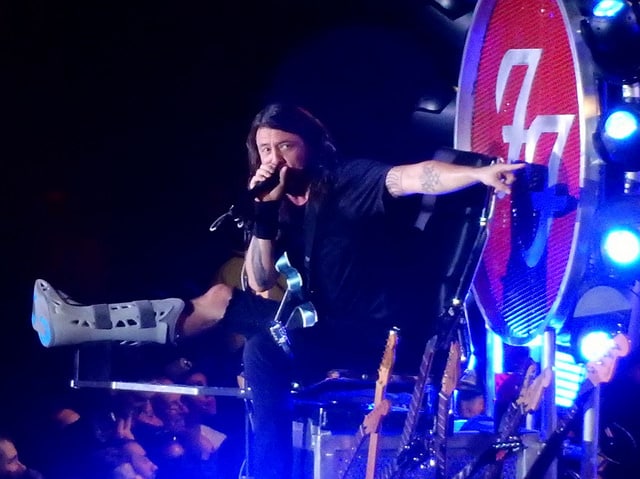 Foo Fighters have recently revealed a new event on their website, but there is still no definite answer for what exactly it is. All that appears is a countdown which is set to end next month and a new Foo Fighters logo.
As of now there is much speculation over what the announcement is, all we know is that the countdown ends on November 23rd. The new Foo Fighters logo bears a resemblance to the road signs on route 66 in the US.
This had lead many fans to speculate that the announcement could be to do with the second season of the HBO series Sonic Highways. Grohl recently confirmed that there would be a second addition of the music series.
The band won two Emmy awards for their work on their first series and they said they think the idea for the series can easily be replicated. The series followed the Foo Fighters as they recorded their eighth studio album across eight different cities in America.
Speaking about the second series of Sonic Highways Grohl said "It might or might not be international… It might only be in England. It might be in England and other places." You can check out the website for the mystery event here.
Photo Credit: slgckgc