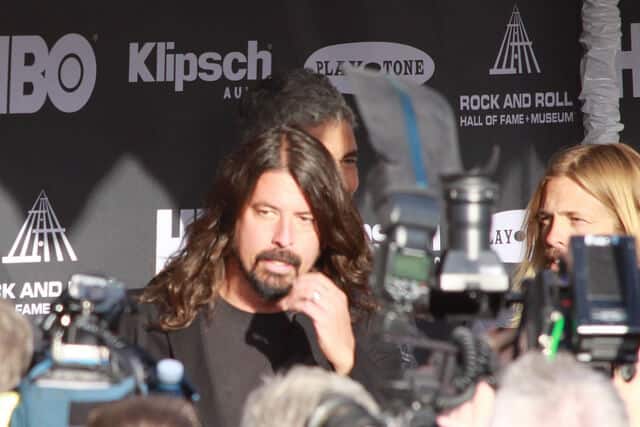 Will they? Wont they? The question has gripped the world for the last few weeks. Sleepless nights have been spent agonised over whether or not the Foo Fighters would be making an appearance at this years Glastonbury. And now we finally have the answer we've all longed for. They will!
The band finally confirmed their attendance at a secret gig they were throwing in Somerset, England. The secret gig was being held in the Cheese and Grain venue whose patron is Emily Eavis, the Glastonbury organiser.  The announcement had previously been rumoured that it would be confirmed last week but the moment came and went with no statement.
"We're incredibly lucky to have the Foo Fighters headlining on the Saturday night this year," festival organiser Emily Eavis said. "It was obviously devastating when they had to pull out in 2015 – and the thought, effort and generosity they've put into this announcement is just unbelievable."
The Foo Fighters had been teasing their fans in recent weeks over the announcement. They sent out airplane boarding passes to fans, created a countdown clock on their website, a twitter account for Obelisk airlines along with a whole host of other clues for their announcement.
They had previously been scheduled to play at the 2015 Glastonbury festival but were forced to pull out after Dave Grohl broke his leg. Florence and the Machine came to the rescue and filled their spot. Grohl ended up performing the rest of their tour dates sitting on a throne, because, why not?
Following on from the Glastonbury announcement, Grohl posted a messaged on their Facebook page saying there were more surprises to come.
"Just wanted to write and say thank you to all involved tonight because I'm still buzzing from our first gig in one year, three months and 10 days.
"Shaking off the dust for the sweet people of Frome was the best way to dive into another year… and many more surprises. Stay tuned."
Oh you tease.
Photo Cred: onetwothreefourfive