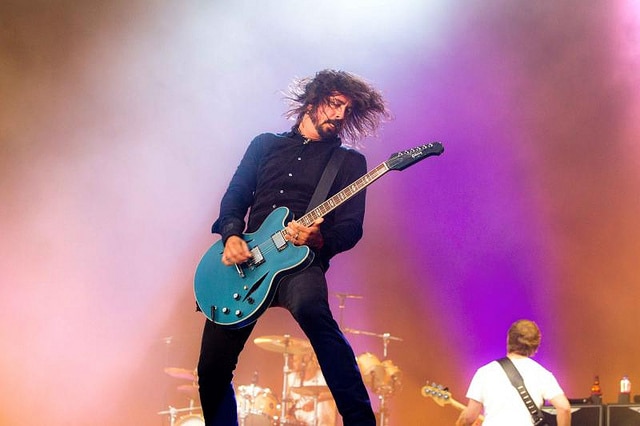 It appears that Foo Fighters will be back on stage sooner than we thought. Foo Fighters had to cancel their two nights in Wembley Stadium as well as their headline spot at Glastonbury, due to Dave Grohl's broken leg.
The band were replaced by Florence + The Machine for Glastonbury's friday night spot and were forced to cancel the rest of their European tour. However, it seems that Foo Fighters are only a couple of days away from returning to the stage.
Foo Fighters sent out a tweet confirming that they will be going ahead with their North American tour. The show will kick off in Washington D.C on the 4th of July, with the tweet reading "Can't f**king wait for the 4th!! See You At Home DC."
Grohl is from DC originally, having grown up in Springfield, Virgnia which is part of the surrounding DC area. Grohl and co will be going ahead with their North America tour, but no dates have been announced for their rescheduled European tour.
Foo Fighters have recently been touted as headliners for next year's Glastonbury and they supposedly lapped up the chance to play, after missing out on this year's festival.
Photo Credit: Ben Houdijk