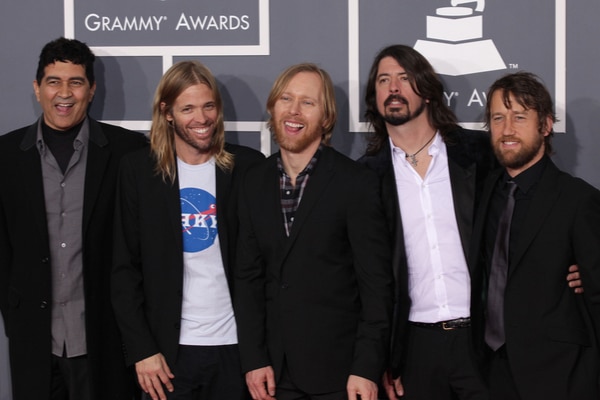 It has been reported that Foo Fighters' Studio 666 film is being called a box office flop.
The film has allegedly underperformed at the North American movie theaters at the weekend.
Studio 666 came in at number 8 in total box office receipts. This is also despite the fact that it was the only film released nationwide over the weekend.
It only reached a domestic gross of $1.58 million after making its debut on 2,306 screens over the weekend (Feb 25-27).
Studio 666 debuted alongside other films including Sing 2, Scream, Death On The Nile and Spider-Man. The film also starred Foo Fighters band members, along with Whitney Cummings, Will Forte and Jeff Garlin.
"finally time to take it to the next level"
Speaking about Studio 666 last year, Foos frontman Dave Grohl had this to say.
"After decades of ridiculous music videos and numerous music documentaries under our collective belts", he stated. "It was finally time to take it to the next level — a full-length feature horror-comedy film".
"Like most things Foo, Studio 666 began with a far-fetched idea that blossomed into something bigger than we ever imagined possible", he continued.
"Filmed at the same house where we recorded our latest album Medicine at Midnight (told you that place was haunted!), we wanted to recapture the classic magic that all of our favorite rock and roll movies had, but with a twist: hilarious gore that fucking ROCKS".
Grohl also recently spoke to our very own Clint Drieberg ahead of the release of Studio 666 last week. Check this out here.
Earlier this month, Dave Grohl also revealed that a new album would be released to coincide with the release of the Studio 666 film. It would be released under his fictional band Dream Widow.
"Yes, I'll get it out for the movie. By Feb. 25, there will be a Dream Widow record", he said.
This month also saw Foo Fighters release a new track and merchandise ahead of the premiere.