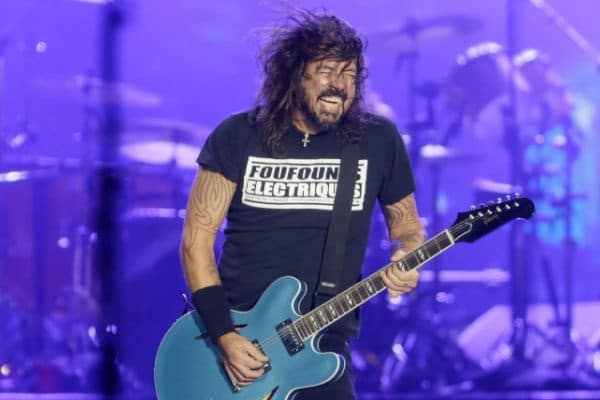 Would you like to listen to the article instead of reading it?
Foo Fighters have seemingly teased new music for the first time since the death of their drummer Taylor Hawkins.
Hawkins passed away last March after being found dead during the band's tour of South America. He was 50 years old.
Back in January, Foo Fighters confirmed that they would continue as a band despite Hawkins' death, announcing their first set of shows.
The band will headline this year's Boston Calling Festival in May, along with Columbus' OH's Sonic Temple festival on May 28, and Bonnaroo on June 18. More information can be found here.
"Are you thinking what I'm thinking?"
It would now appear that Foo Fighters are also set to release new music, having shared this very cryptic message via their social media platforms.
Along with a white, plain image, the words "Are you thinking what I'm thinking?" were also printed.
The post also includes a 13 second video of new music, including an atmospheric guitar melody, and thumping drums.
— Foo Fighters (@foofighters) April 12, 2023
January also saw Foo Fighters release a statement, where they insisted that they will continue to perform as a band following Hawkins' death.
Following the drummer's death, the band vowed to keep "going forward". 
"Foo Fighters were formed 27 years ago to represent the healing power of music and a continuation of life. And for the past 27 years our fans have built a worldwide community, a devoted support system that has helped us all get through the darkest of times together", they wrote.
"Without Taylor, we never would have become the band we were – and without Taylor, we know that we're going to be a different band going forward. We also know that you, the fans, meant as much to Taylor as he meant to you. And we know that when we see you again – and we will soon – he'll be there in spirit with all of us every night". 
Last month, Pearl Jam drummer Matt Cameron denied rumours that he was to become the next Foo Fighters' sticksman. See what he said here.