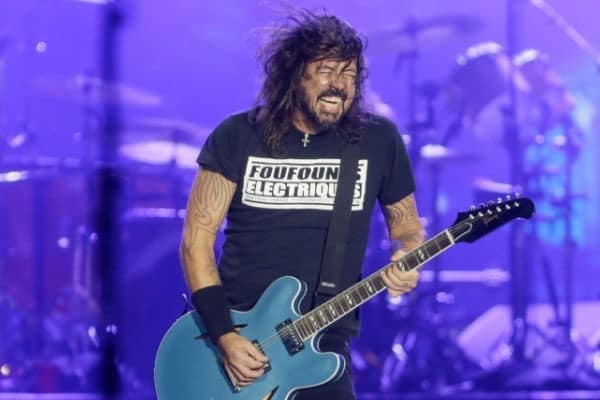 Would you like to listen to the article instead of reading it?
Foo Fighters appear to have hinted that they will perform at this year's Glastonbury Festival, under the moniker of 'The Churnups'.
Dave Grohl and co were linked alongside other household names to perform under the elusive name at the festival, with Pulp also set to perform at the event.
The festival which runs across June 21-25, will see 'The Churnups' take to the Pyramid Stage on 6.15pm on the Friday of the event ahead of Royal Blood, in a set including Arctic Monkeys.
Foo Fighters "churning up" emotions
Taking to Instagram, Foo Fighters' Dave Grohl appeared to let the cat out of the bag, and confirm the band's place at this year's festival, offering the subtle hint about "churning up" emotions.
"Hey, it's been a while", the message read. "Now that we've returned from our first run of shows, I felt compelled to reach out and thank you all for being there for us".
"Every night, when I see you singing, it makes me sing harder. When I see you screaming, it makes me scream louder. When I see you your tears, it brings me to tears. And when I see your joy, it bring me joy. But, I see you… and it feels good to see you, churning up these emotions together".
Foo Fighters concluded their message by adding, "Because we've always done this together, time and time again".
Check out the message in full below.
Thank You. pic.twitter.com/ZjhC9wls0r

— Foo Fighters (@foofighters) June 6, 2023
Last month, Foo Fighters released their latest album 'But Here We Are', the band's first new release since the tragic death of their drummer Taylor Hawkins.
More on this from Nova here.