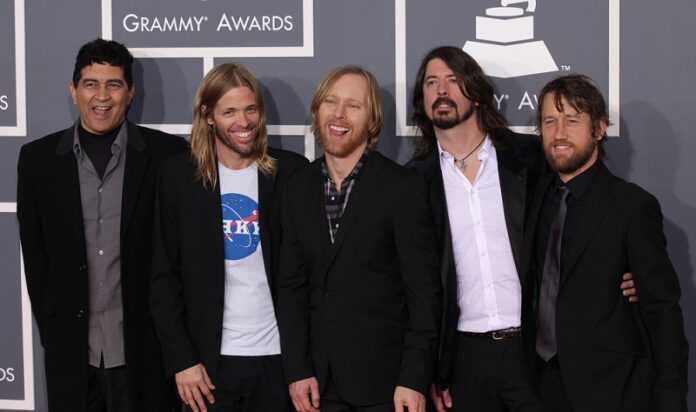 The Foo Fighters are to release their second single entitled 'No Son Of Mine' from their upcoming album 'Medicine At Midnight'.
They took to social media to make the announcement. In a tweet they said "No Son Of Mine Out at midnight locally New Year's Eve. #HappyNewYear!!! You can check out the brief snippet of 'No Son Of Mine' below.
No Son Of Mine
Out at midnight locally New Year's Eve.#HappyNewYear!!! 🎊

Pre-order/save Medicine At Midnight: https://t.co/8PVlKIpILc pic.twitter.com/BoDxkufqQN

— Foo Fighters (@foofighters) December 30, 2020
Foo Fighters fans will be pleased that the band delivered on their promise. The new album is released in February and will be their 10th studio album. It was due to be released this year but the pandemic delayed it. The new record is available to pre-order here.
Earlier this year, the band debuted the first single called 'Shame Shame' on Saturday Night Live and released a music video as well.
Frontman Dave Grohl had the idea for the music video since he was a teenager. He told NME "It's crazy, the idea for that video came from a dream I had when I was when 14 or 15 that I've remembered my entire life." You can check out the video below as well as the track list.
Yesterday, Radio Nova reported that Dave Grohl expressed his thanks to those who supported the Save Our Stages Act in the bill that President Donald Trump passed into law over the weekend.
The money will help support independent music venues that have been heavily hit during the pandemic. You can read the article here.
In October, the Foo Fighters performed at The Troubadour in L.A. as part of the Save Our Stages campaign. They also re-released two t-shirts from their 1995 tour to help raise funds for the campaign.
Medicine At Midnight track list
1.Making A Fire
2. Shame Shame
3. Cloudspotter
4. Waiting On A War
5. Medicine At Midnight
6. No Son Of Mine
7. Holding Poison
8. Chasing Birds
9. Love Dies Young