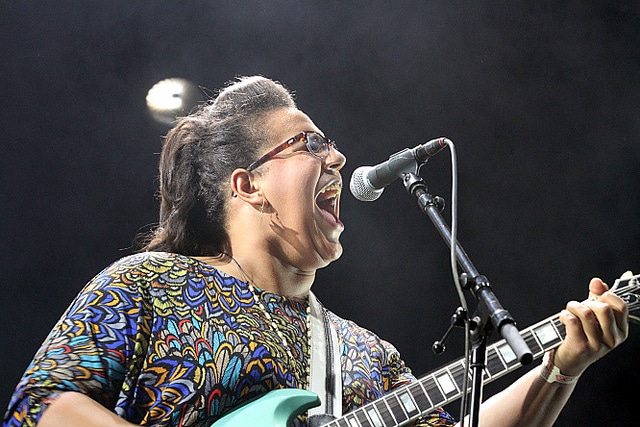 Both Foo Fighters and Alabama Shakes have recently been nominated for Grammy Awards. Bob Dylan, Rolling Stones, Muse and Roger Waters were also recently shortlisted for awards.
Foo Fighter's song 'Something From Nothing' and Alabama Shakes' 'Don't Wanna Fight' are both among the Best Rock Performance nominees for the Grammy Awards 2016.
The Foos are also up for Best Music Film for Sonic Highways which goes head to head with Roger Waters' The Wall as well as with movies about James Brown, Nina Simone and Amy Winehouse.
Alabama Shakes are also nominated for Best Rock Song again for 'Don't Wanna Fight' as well as two awards for their album Sound & Colour for Album Of The Year and Best Alternative Music Album.
Other nominations include Bob Dylan's Shadows In The Night which is up for Best Traditional Pop Vocal Album and the Rolling Stones' Sticky Fingers deluxe reissue which is up for Best Package.
Speaking about the 2016 Grammy nominees President Neil Portnow said "Diversity in the creative community is what makes music a universal language. It's gratifying to see the vibrancy of today's artistic landscape reflected in this year's nominations."
He finished off by saying "Artists are pushing boundaries in exciting ways, making it an exceptionally strong year for music."
Photo Credit: Oscar Anjeweirden