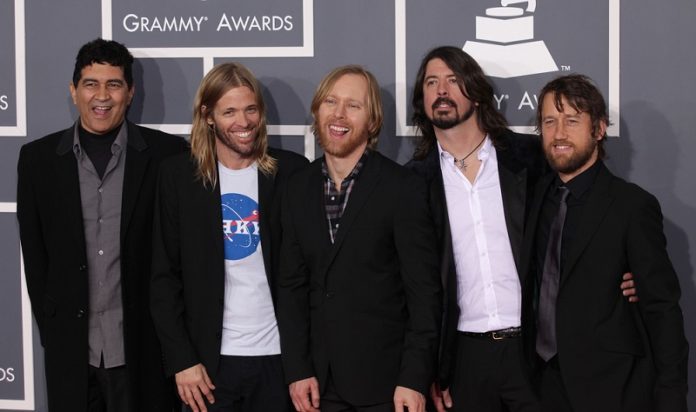 Foo Fighters and Rage Against The Machine are to headline Boston Calling 2022, with a third headliner to be announced in the coming weeks.
This event will take place on May 27-29. Along with a third headliner, further acts will be confirmed soon.
"Couldn't be happier"
Boston Calling CEO and co-founder Brian Appel said that he "couldn't be happier" to get Rage Against The Machine and Foo Fighters on board.
"We couldn't be happier to return in 2022 and deliver a full-scale festival with two of the world's most celebrated rock bands as our headliners", he said.
"We've spent the past year working on a festival that our fans can really look forward to, and we're so excited to share more news and surprises as we get into next year", he also added.
Boston Calling also wrote on Twitter.
https://twitter.com/bostoncalling/status/1397553257929711621
Foo Fighters to headline BottleRock
It was also confirmed that Foo Fighters are to headline the BottleRock Festival in California. Dave Grohl and co are to headline alongside Guns N'Roses and Stevie Nicks. 
The Festival is to take place from September 3rd and 5th. All tickets that were bought in 2020 will also be honoured.
Foo Fighters will return to BottleRock this year as a headline act, a month before their Hall of Fame induction day.
The band tweeted their reaction. "Heading to @BottleRockNapa? Check out Foos BottleRock Pop Up Shop to get limited edition custom wine, merch & more. Opens Friday at 10am!". 
"The BottleRock Napa Valley team is working in close coordination with local and state authorities and will follow all required COVID-19 health & safety guidelines in place at the time of the festival to offer a safe festival experience. The most up-to-date California State guidelines can be found here", the website also said.
The band's frontman Dave Grohl also recently recalled finding his mother drinking beers with Green Day. Ever since his mother retired as a public school teacher, she has accompanied her famous son out on tour.
Speaking to Jimmy Fallon, Grohl said, "My mother was a public school teacher for 30 years, and when she retired, I was like, ​'Mom, don't do that cruise ship thing".  More on that here.
Rage Against The Machine themselves missed out on a Rock and Roll Hall of Fame induction. But who can for get their track that reached Christmas Number 1 in 2009.