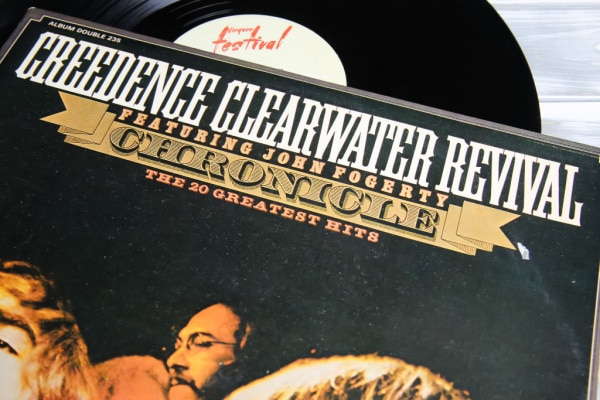 Footage of Creedance Clearwater Revival's live performance from London's Royal Albert Hall, was always assumed to have been lost. Well for a long time, it had been, until now.
This live gig also saw the band perform tracks including Fortunate Son and Bad Moon Rising.
The previous year had seen Bad Moon Rising released, reaching number one in the UK singles chart.
After it was initially released via Fantasy Records in 1980, the live album's audio was returned to the shelves after it was discovered that the audio was taken from the Oakland Coliseum instead.
Despite being rebranded The Concert, the band's two night showing at the Royal Albert Hall appeared to have been forgotten, apart from the fans who were convinced there was footage out there somewhere!
They have been proven right…..
Creedence Clearwater Revival at the Royal Albert Hall
Arriving on September 16, Creedence Clearwater Revival at the Royal Albert Hall will be released via Craft Recordings.
It will be available as a live album on 180 gram vinyl, CD and cassette. It is also available on digital formats. A documentary will also be released alongside this album, Travelin' Band.
Directed by Bob Smeaton, the documentary explores Creedence Clearwater Revival from their Californian roots in El Cerrito, right through to their Royal Albert Hall performance.
Smeaton is a Grammy winning director, whose credits include The Beatles Anthology. This was also narrated by Jeff Bridges, Oscar winning actor and guitar player.
Along with this new Creedence Clearwater Revival album, footage of their performance of 'Fortunate Son' from the Royal Albert Hall has also been released.
For this performance, Creedence Clearwater Revival featured band members John Fogarty, drummer Doug Clifford, Stu Cook and bass guitar.
The band performed a 12 song set, which began with Born On The Bayou. They closed this set with a live cover of Little Richard's Good Golly Miss Molly.
They also included their track 'Keep On Chooglin'.
This live album is available to pre order via Craft Recordings now. You can also pre order one of 5,000 copies of a deluxe box-set edition, including the film. They will be shipped by November 18.
More information on this here.