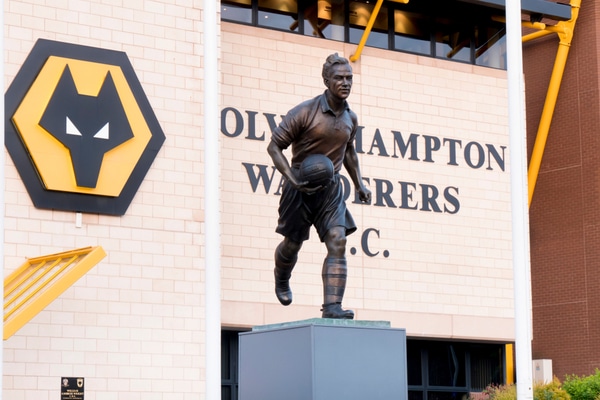 Premier League football club Wolverhampton Wanderers are set to launch their own record label.
The club, known to fans as "Wolves", have teamed up with Alternative Distribution Alliance, a division of Warner Music Group, to launch the label.
To begin with, the label will focus on artists and acts from Wolverhampton and the English Midlands. Plans to branch out to the international market have already been put in place however.
The label, Wolves Records, is currently accepting online submissions from local and international artists, bands and producers at WolvesRecords.com.
Introducing Wolves Records – the ground-breaking new record label from Premier League football team @Wolves FC, distributed by @WarnerMusicUK ADA.

Artists, bands, producers and songwriters… send us your music now! We want to hear you! https://t.co/40OzgvNLPT pic.twitter.com/bbAtp2j8K1

— Wolves Records (@WolvesRecordsUK) September 20, 2021
"Wolves Records is an ambitious and unique proposition aligning two of the world's most dedicated and engaged audiences of music and sports, with the aim of giving unprecedented exposure to emerging artists," reads a statement from the label. "The label's initial focus will be on nurturing and developing talent local to the Midlands, and investing in the regeneration of the local community, with the aim to develop a much broader reach across international artists of all styles and genres."
Among Wolves Records' team of A&R and production consultants is 29-year-old Wolverhampton singer-songwriter and record producer S-X. His CV boasts collaborations with Chance the Rapper, Childish Gambino, Lil Wayne and Nicki Minaj.
"Wolves and the city of Wolverhampton are both very close to my heart, and I am deeply passionate about giving talented young people from this area the best opportunities, and the rich musical talent that the West Midlands has to offer," S-X said. "I am genuinely looking forward to seeing how Wolves Records can impact the music industry and support new artists, and I'm also very proud that it is my club that is going to be the first in the UK to venture into music in such an authentic and exciting way."
Also onboard as a strategic consultant is music manger Peter Rudge, who was worked alongside The Who and The Rolling Stones in the past.
"I was born one mile away from the famous old Molineux and came to my first game with my Uncle Had in March 1951," Rudge said. "I sat on my uncle's shoulders on the old South Bank, and thus began a love affair with Wolves that has been such a major part of my life ever since. Football and music are a universal language. Wherever in the world you visit you will likely see a Beckham or a Beatles t-shirt, and the footballers of today have so much in common with musicians in terms of influencing and setting the cultural tone of the times."
Famous Wolves fans from the music world include Led Zeppelin's Jimmy Page and Robert Plant, Dexy's Midnight Runners' Kevin Rowland, soul singer Beverley Knight, Pop Will Eat Itself's Clint Mansell and ELO drummer Bev Bevan.