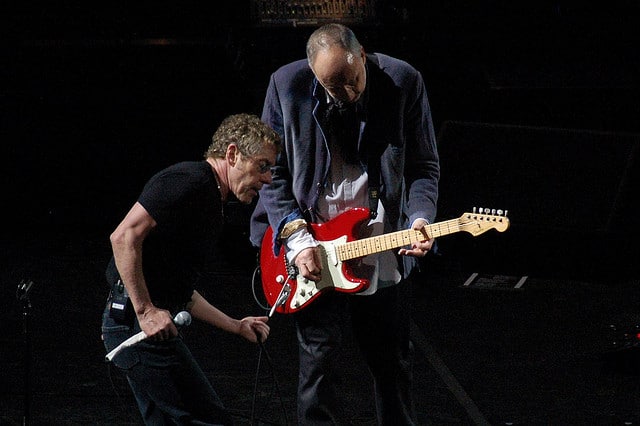 The Who have been forced to postpone their current tour due to Roger Daltrey's illness. They have had to cancel four US shows in San Diego, Anaheim, Las Vegas & Los Angeles due to his sickness.
The Who frontman is apparently suffering from an "unspecified virus" which caused the band to cancel their shows. They have announced however that the shows will be rescheduled for a later date.
The Who's current tour is expected to be their last, with guitarist Pete Townshend recently stating that the group will disband during 2015. The tour is seen as somewhat of a farewell tour, which was in some ways marked by their headline performance at Glastonbury earlier in the year.
"I think I will stop after this year. When this tour is over, we'll probably both go our separate ways," Townshend said in a interview with music magazine Mojo recently. 
Townshend later spoke about the reason for the tour "It's to demonstrate that even this particular gang can grow old – not necessarily gracefully, but can grow old ungracefully, or whatever it is that we're doing."
Photo Credit:  Scott Ableman