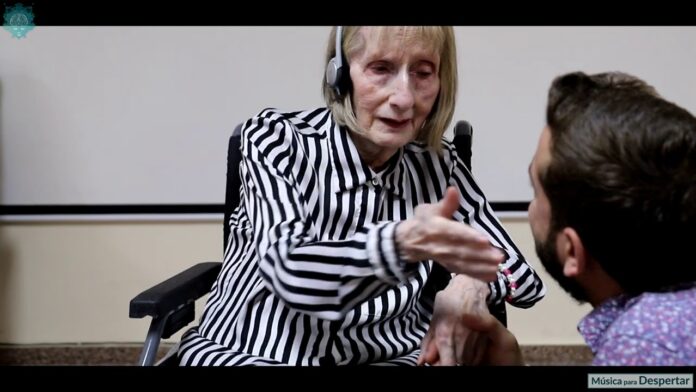 This will be the most beautiful thing you watch today.
A video circulating on social media shows the moving moment a former New York City ballerina with Alzheimer's named Marta C. González, recognises the sound of Tchaikovsky's Swan Lake.
Ms Gonzalez can be seen listening to the music through headphones and begins to mimic the choreography.
Gonzalez passed away in 2019 but the clip has reached thousands of views on social media in the last few days.
It was shared online by the Asociacion Musica para Despertar, a Spanish charity which uses the music of dementia patients' lives to improve their mood and memory.
You can watch the video here:
Video Crd: YouTube/Música para Despertar