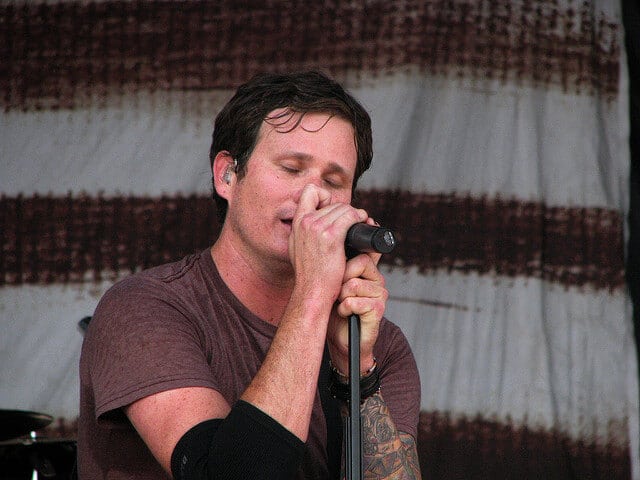 Tom Delonge has decided that one of the best ways to spend his time since parting ways with Blink 182 is to direct a film about a bunch of skateboarders looking for aliens. Cause why not?!
Speaking to the Hollywood Reporter, Delonge described his inspiration for the film "I grew up in Southern California as a disaffected young skateboarder who broke the occasional law or five, and I was always dreaming about the world around me, obsessively looking for the more unusual and imaginative experiences that life has to offer,"
He added: "That's the inspiration behind Strange Times, which is about the tribe of broken youth and the restless spirit that inspired me to form Blink-182 and seek out adventure."
The film called "Strange Times" is the next step on his multiplatform Strange Times franchise where he has already created a fringe website, a graphic novel and sci-fi YA trilogy. He has already published the book Strange Times: The Ghost in the Girl. His production company To The Stars will also produce the movie, as will his band Angel and Airwaves provide the soundtrack for the film.
This isn't Delonges first foray into the film making world as he previously released the 2014 animated short film, Poet Anderson: The Dream Walker. Which he wrote with his long time collaborator Ken Bull.
Delonge has certainly not made it a secret that he has a fascination with UFOs. In October he hit the headlines in the lead up to the Presidential election as a series of emails he had with Hilary Clinton Campaign Chair John Podesta were leaked. In the emails Delonge appeared to be securing meetings with Podesta with the eventual hope of getting the classified Government files on Roswell and other such UFO conspiracies uncovered.
Delonge responded to the leak of the emails stating on his Instagram page that "Big things are coming"
Meanwhile the remaining members of Blink 182 are prepping for the Grammys where they've received their first ever nomination…
Photo Cred : Alexis Mire