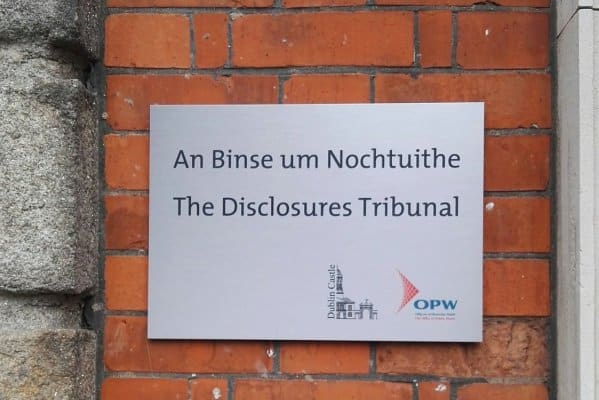 The Disclosures Tribunal has adjourned for the day. Former garda commissioner Nóirín O'Sullivan will continue giving evidence tomorrow. The Tribunal is examining whether or not she inappropriately relied on unjustified grounds to discredit garda whistleblower Sergeant Maurice McCabe at the O'Higgins Commission of Investigation.
The former Garda Commissioner informed the Tribunal that she was not aware that the first liaison she'd appointed to the O'Higgins Commission had previously investigated whether Maurice McCabe was a risk to children.
Assistant Commissioner Kieran Kenny had a Tusla file containing a mistake, that Sgt McCabe was referred to the Child & Family Agency for the rape of a young girl.
The Tribunal has earlier heard this was a cut and paste error by a social worker, from another file. The referral made its way to the Commissioner's desk which Noirin O'Sullivan says she never read.
Ms. O'Sullivan initially appointed Kieran Kenny to be her liaison at the O'Higgins Inquiry, but says he never told her he'd met with McCabe to see if he was a threat to children.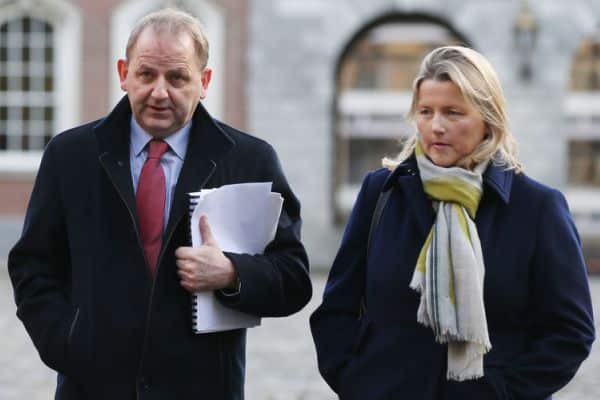 She also said those present today that she was very isolated around the publication of the O'Higgins Commission report and came to be used as a political football.
Noirin O'Sullivan informed the Tribunal that an article in the Irish Examiner highlighting her instructions at the O'Higgins Inquiry to say Maurice McCabe acted out of malice created a vortex around her.
She said she faced repeated calls to step down, and the Minister was constantly asked to state her confidence in the then Commissioner.
Just before the final report from the O'Higgins Commission was released, an article was published in the Irish Examiner which said that the Garda Commissioner introduced the question of malice regarding Maurice McCabe.
Noirin O'Sullivan said the article contained errors, something its author denies – and that it immediately created a vortex around her.
She said she soon became a political football as opposition TDs called for her to step down, and called on the Tanaiste to state her confidence in the Commissioner.
Ms O'Sullivan said this left her very isolated, and she emailed the Tanaiste asking that she state her confidence in her in the Dail, which Frances Fitzgerald failed to do.
Noirin O'Sullivan denied this was a statement for the Tanaiste to read in the Dail – saying it was just a list of facts.
The Tribunal heard of a string of emails between Garda HQ and the Dept of Justice as they sought to prepare a public statement for the Commissioner on the O'Higgins Report, in which NOS said she had to test the evidence of Sgt McCabe.