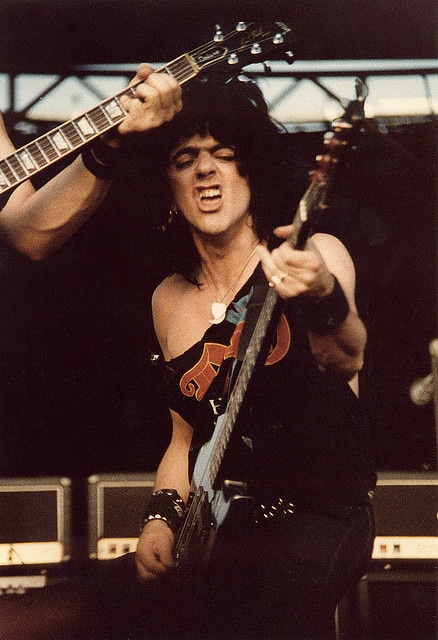 The former bassist for Dio Jimmy Bain has died aged 68. He adds to the list of rock royalty that has recently passed away this month. He was also bassist for British Rock band Rainbow.
Jimmy Bain is one of a number of recent deaths in the music industry, Glenn Frey & David Bowie also passed away this month with Motorhead's Lemmy dying back in December.
Since 2013, Bain has been a member of Last In Line, also featuring his fellow ex-DIO bandmates Vivian Campbell and Vinny Appice along with singer Andrew Freeman.
Jimmy Bain was born in Scotland December 19, 1947 and played in several provincial amateur bands as a young teen. He would eventually be asked to join Rainbow and would record on the band's second album Rising in 1976.
After being fired from the band the following year, he would end up working with Thin Lizzy on their album Black Rose: A Rock Legend. Bain would also team up with ex-Lizzy guitarist Brain Robertson to form the band Wild Horses.
Speaking about his time with Dio he said "I always thought we had such a unique sound, we could just be DIO. We didn't have to try write like anybody else." Many have paid their tributes to Jimmy Bain recently, with the likes of Dave Mustaine & Guns N' Roses drummer Matt Sorum paying their respects on social media.
Photo Credit: odonata22