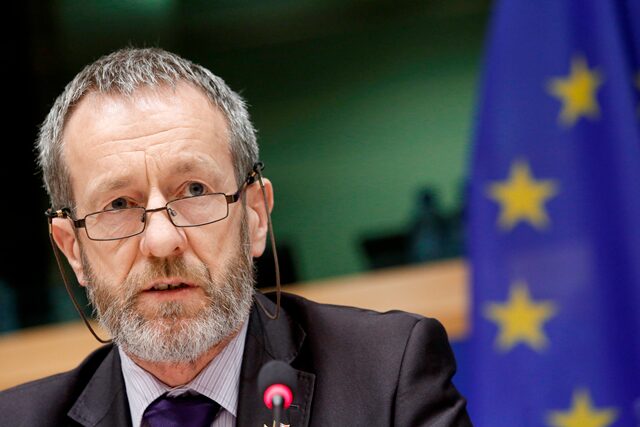 MEP Seán Kelly Leader of Fine Gael in the European Parliament has officially launched the European Platform for Traditional Sports and Games in Brussels today Wednesday, December 6th.
The former GAA President cited Irish traditional sports as a best practice example in his address to EU lawmakers and officials.
The European Traditional Sports and Games Platform, co-funded by the EU Erasmus+ programme, will use a coordinated approach to promote and safeguard traditional sports and games Europe-wide, with the ultimate goal to make people more active, and achieve greater benefits.
Speaking at the event, Mr. Kelly stated: "Many European traditional sports and games have disappeared, or are struggling and this is the reason why this conference and the one we organised in 2015 come at a great time."
"Reintroducing Traditional Sports and Games into the daily lives of children, as a tool to increase physical activity participation and foster social inclusion, is paramount."
"Sport contributes so much to society, and it is very encouraging to see that we are gradually coming around from the idea that sport is just a leisure activity, with little or no social, educational or economic benefit. Grassroots sport is no longer just a pastime, but now a means to improve health and well-being."
The MEP told the gathering that Irish people nurture their traditional sports outside of Ireland: "The GAA is the largest Irish organisation overseas, with 445 GAA clubs outside the country. My own club here in Belgium, which I am the Honorary President of, has over 100 players registered, both Irish and non-Irish," he concluded.