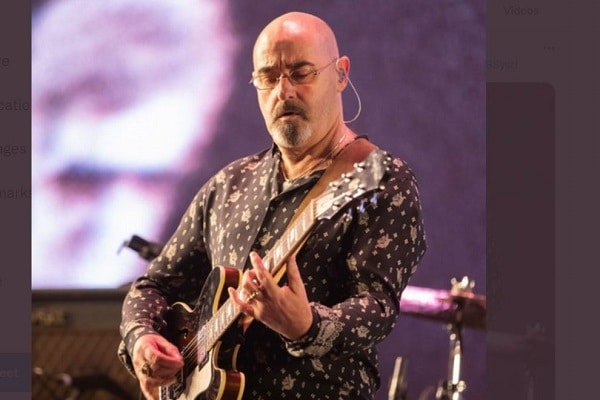 Former Oasis guitarist Paul 'Bonehead' Arthurs has completed his treatment for tonsil cancer.
He was diagnosed with cancer back in April.
Following this news, Arthurs' former Oasis bandmate Liam Gallagher showed his support for him via Twitter.
He wrote, "Sending BIG love to the 1 n only Bonehead and his family wishing you a speedy recovery we're all thinking of you rasta you'll be back on stage bfore you can say r we doing Colombia LG x". 
Arthurs had confirmed his cancer diagnosis via social media.
"Just to let you all know I'm going to be taking a break from playing for a while", he wrote. "I've been diagnosed with tonsil cancer, but the good news is it's treatable and I'll be starting a course of treatment soon". 
"I'll keep you posted on how it's going, I'm gutted I'm missing the gigs with Liam and the band". 
"Have the best summer and enjoy the gigs if you're going. I'll see you soon. xxx". 
"things can only get better from here"
Since then, Arthurs has taken to Twitter to comfirm that he has completed his cancer treatment.
While admitting that he is "feeling the pain right now", Arthurs has also insisted that "things can only get better from here".
Arthurs also paid homage to the medical staff at The Christie NHS Foundation Trust for making this process "so much easier, I'll forever look back at what you all do with a hand on my heart". 
'Bonehead' Arthurs also revealed that he is set for a scan at the "end of September to check all's well, but for now it's into recovery mode". 
He also added that he will be facing "couple of tough weeks ahead yet but I'll get there". You can check out his statement in full here.
Paul 'Bonehead' Arthurs founded Oasis alongside Liam Gallagher, Tony McCarroll, Andy Bell and Paul McGuigan. He left the band in 1999 to spend more time with his children.