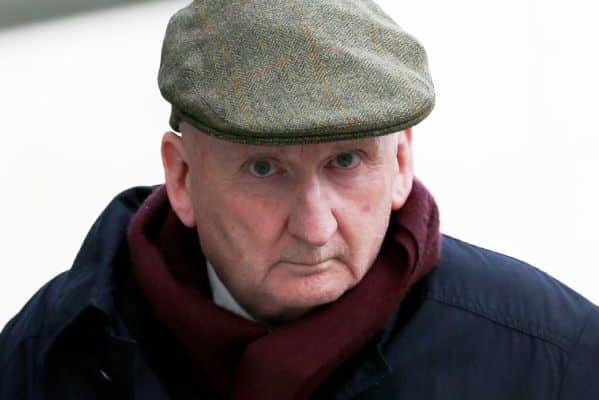 A former schools rugby coach appeared in court charged with abusing young boys while teaching at Terenure College in Dublin. John McClean was arrested this morning at his home at Casimir Avenue in Harold's Cross, Dublin 8.
He was a teacher and rugby coach at Terenure College and also coached Leinster Schools rugby before taking up a role as Director of Rugby with University College Dublin.
It was, however, during his time at the lofty leafy fee-paying school in south Dublin that the allegations emerged. He's facing a total of thirty-eight charges of indecent assault against nine schoolboys between 1973 and 1989.
Almost half of the charges related to one alleged victim. The now 73-year-old didn't address the court during his brief appearance earlier this afternoon and covered his face with his hand as Gardaí gave evidence of arrest, charge and caution.
Mr McClean will have to sign on every Saturday at Terenure Garda station between 9am and 9pm, have no contact with the alleged injured parties or witnesses, directly or indirectly, and surrender his passport within 48 hours.
The passport can be returned to him if he needed to visit relatives in the UK. There was no requirement for money to be lodged and bail was set in his own bond of €500.
He was remanded on bail to appear again at the district court on January 9th next when it is expected he will be served with a book of evidence and returned for trial.